overview
Practical strategies for Owners, Charterers and Suppliers
Learning outcomes
MFM disputes – experiences to date and applying the lessons learnt
Reworking contracts to mitigate MFM disputes
Legal issues in electronic bunker delivery notes
Competing claims – what risks remain and how to protect yourself
Reservation of title
The correct approaches for Ship arrest
Whistleblowing as a tool for fraud protection
Owner, Charterer and Supplier perspectives
Who Should Attend
This workshop will benefit anyone involved in bunker trading, sales and purchase and MFM operations including:
Bunker suppliers and traders – IOCs, NOCs and independent suppliers
Ship owners, operators and managers
Ships' officers and chief engineers
Shipping and port agents
Bunker port and terminal operators
P&I clubs and insurers
Marine & bunker surveyors
Lawyers and in-house legal counsels
Testimonials
"Content is fruitful with case study. Interesting topics"
Chimbusco Pan Nation Petro-Chemical Co.
"Gives me a better idea about bunkering and legal aspects for bunker contracts and dispute resolutions"
Seabridge Bunkering
"Great insights for bunker disputes. Various perspectives from different parties"
Rio Tinto Shipping
Digital Badge
Upon completion of this training course, participants will earn a digital badge.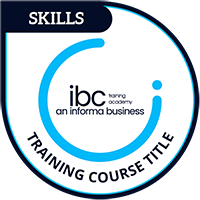 Earners of Bunker & MFM Dispute Management Certificate have acquired practical awareness and advanced-level skills needed in managing dispute & claim risks associated with MFM regulation and bunker quantity. They have acquired practical references from real-world disputes, case law, and are proficient in MFM-related charterparty clauses (e.g. fitness for purpose, delivery/re-delivery), TR-48, bunker purchase agreement and P&I considerations, e-BDNs, ship arrest procedures and fraud prevention.
Skills:
Charterparty Considerations, Fitness for Purpose, Bunker Quantity, Delivery and Re-delivery, Bunkering Operation, Quantity Fraud, MFM Jurisdiction, Whistleblowing, Fraud Prevention, MFM Disputes, Bunker Delivery Notes, Legal Issues, Disputes, Claims, TR 48, P&I, Insurance, Ship Arrest, Due Diligence, Risk Management
Eligibility:
Attend and participate in the 2 full days of training course duration, led by the designated training expert
Available to:
Seminar attendees
Agenda
MFM DISPUTES – EXPERIENCES TO DATE
Claims against accuracy, testing and calibration
TR 48 non compliance
Operational disputes and interpretation of bunker meter profile
Disagreement in "determination of quantity delivered"
MFM DISPUTES – APPLYING THE LESSONS LEARNT
Delivery standards
Documentation
Avoiding system integrity claims
Group Exercise:
Case studies and role plays in MFM dispute resolution
REWORKING BUNKER SALE AND PURCHASE AGREEMENTS FOR MFM DISPUTES – SUPPLIER, CHARTERER AND BUYER CONSIDERATIONS
Clauses to consider for using MFM
Definition and scope of delivery by MFM
Pre-delivery Checks and Documentation
Bunkering Operation and delivery procedure
Post-delivery Checks and Documentation
Additional requirements for bunker tankers – meter totalizer log, zero verification and meter calibration etc.
Metering stoppage and failure
QUANTITY FRAUD IN NON MFM JURISDICTIONS
Recent short delivery claims and outcomes
Key steps in proving and lodging a claim
Claims and enforcement options
Important legal steps and timelines
LEGAL ISSUES ARISING FROM ELECTRONIC BUNKER DELIVERY NOTES
Key considerations of standard BDNs, and how they will transition in an online environment
Fundamental concepts of electronic information storage laws
Jurisdictional issues arising
Cyber risk insurance
P&I POSITION ON MFM SPECIFIC CLAIMS
Quantity claims procedures under MFM
The role of accurate documentation
Consistency in BDN and invoices
Recent claims processed and lessons learnt
CHARTERPARTY CONSIDERATIONS
Clauses for owner, charterer and supplier
Obligations of charterers
Fitness for purpose
Causation
Delivery and re delivery
Anti-lien clauses
RESERVATION OF TITLE – PRACTICAL IMPLICATIONS FROM RECENT RULINGS
Nature of contract considerations
BOL and documents of title
Supplier, seller and buyer perspectives
Greater transparency through purchasing platforms
MARITIME LIEN
Application of maritime lien in major ports
Contracts for ports that don't recognize maritime lien
Lien wording and clauses
Who gets paid first and the order of priorities
RECENT CASES AND RULINGS IN COMPETING CLAIMS
Singapore and international case law
Is purchaser-seller contract a contract for the sale of goods within the meaning of s.2(1) of the Singapore Sale of Goods Act (Cap 393)?
Understanding interpleader relief and when it can be applied
Claims for damages
Remedies available to physical suppliers and buyers
WHEN IS A SHIP ARREST WRONG?
Typical cases of wrongful arrest on points of law
Recent cases
The type of claims that should lead to an arrest – admiralty jurisdiction and the doctrine of personification
Arresting for bunkers – a check list
Claims for wrongful arrest
COUNTER PARTY DUE DILIGENCE – A CHECKLIST FOR BUNKER BUYERS AND SELLERS
Measures for supply chain transparency
Risk management from owner, charterers and supplier perspective
Allocation of risk (who will arrange and pay for the fuel, will surveys be done, who will pay for those, what evidence can be used for dispute resolution, etc)
Group Exercise:
Reworking Bunker Sale and Purchase agreements for managing supply chain risk
WHISTLEBLOWING AS A TOOL FOR FRAUD PREVENTION
Organisational policies required
Educating the crew on how to get it right
Legal ramifications and whistleblower identity protection
On-site & in-house training
Deliver this course how you want, where you want, when you want – and save up to 40%! 8+ employees seeking training on the same topic?
Talk to us about an on-site/in-house & customised solution.