overview
IBC's 9th Africa Sugar is back, bigger and better. Having demonstrated quality in content and business partnerships, this is by far the leading event for the region.
With a high level organizing committee providing input to reshape the agenda, 2019 will see new and innovative subject matter impacting the industry today. Focusing on finding new markets for sugar, creating new revenue streams, trade, innovation and digitalisation in production, and best practices in various sustainability impact areas, the conference will bring a tailored approach to what's best for the African region.
New in 2019
Trade, import regimes and negotiations
Implementation of trade agreements
Strategies to manage the short term low prices and bearish outlook
Export market dynamics
Sugar price outlook
Creating new markets for sugar and by products
Digitalisation technologies being adopted in the sugar processing industry
Cane pricing and best practice in various models
Regional market updates on trade and production efficiencies
Water management
Attracting investors
Financing, funding and policy for smallholder outgrower schemes
Improving efficiencies and sustainability in outgrowers production
Site Tour
9 April 2019, Tuesday
Hosted by Agriculture and Food Authority (AFA) of Kenya; tour to local Tea, Coffee and Horticulture farms to showcase sustainability and technology initiatives.
Gala Dinner
10 April 2019, Wednesday, from 6.30pm
Africa sugar industry's most anticipated Gala dinner is confirmed! It will take place on 10 April 2019 Wednesday from 6.30 pm. Innumerable networking opportunities are available and this is the one event not to be missed. Registrations are open for conference participants only, so book your ticket NOW.
Sponsorship
Partnership and Profile Building Opportunities are Now Available!
Contact us today to find out how you can position your company as a market leader at this event, and to explore the range of branding and marketing opportunities available.
View Sponsors and Exhibitors profile >>
speakers
Peter De Klerk
Senior Economist, International Sugar Organization
Anthony Muriithi
Interim Director General, AFA, Kenya
Thierry Kalonji
Director of Investment and Agriculture, COMESA, Zambia
Chimimba David Phiri
FAO Subregional Coordinator for Eastern Africa, Food and Agriculture Organisation of the United Nations (FAO), Ethiopia
Nuredin Mohammed
Senior Director, SNNPR Regional Office, Ethiopian Agriculture Transformation Agency, Ethiopia
Andre Lubbe
Group Commercial Director, ILLOVO SUGAR AFRICA (PTY) LTD
Solomon Odera
Interim Head – Sugar Directorate, Agriculture and Food Authority (AFA) Kenya
Ana Carolina Ferraz
Global Sugar Senior Analyst, Alvean, Switzerland
Paul Hamilton
Senior Associate, Commodities Trading, ASR Group, United Kingdom
Doug Aarvold
Associate Director, Czarnikow Group, UK
Nick Jackson
Managing Director, The Royal Swaziland Sugar
Lusubilo Chakaniza
Chief Executive Officer, ETHANOL COMPANY LIMITED, Malawi
Christopher Guta
CEO, PressCane Limited, Malawi
Makarand Joshi
Head, Business Development – Africa & Middle East, Praj Industries Ltd
Phil Mnisi
Chief Executive Officer, Eswatini Sugar Association, Swaziland
Hassan Erwa
Sales and Marketing Corporate Director, Kenana Sugar Company Ltd, Sudan
Lior Peleg
Head of Strategic Solutions & Product Marketing, Netafim
Vanessa Adams
Vice President, Country Support, Delivery, Partnership for Inclusive Agricultural Transformation in Africa COP, Alliance for a Green Revolution in Africa (AGRA), Kenya

Samson Wolkeba Hunde
Corporate Planning Head, Ethiopian Sugar Corporation, Ethiopia
Gerard Chasteau de Balyon
Chief Executive Officer, Kwale International Sugar Company, Kenya
Michael Hinge
Senior Research Economist, LMC International, United Kingdom
Mwine Jim Kaberho
Director, Madhvani Group, Chairman, Uganda Sugar Manufactures Association (USMA)
Workshop Hosted by: CGIAR Research Program on Climate Change, Agriculture & Food Security (CCAFS), Kenya
contact
Still have a question?
sponsors
Gold Sponsor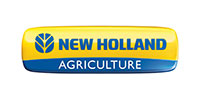 Silver Sponsor
Corporate Sponsor
Refreshment Sponsor
Technology Sponsor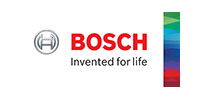 Technology Sponsor
exhibitors
Partners