overview
The 9th Biennial Bunkering in Asia returns to discuss timely and critical industry issues in context to the IMO 2020 regulations. As compliance approaches continue to evolve, the debates center on best investment options, effective long-term strategies and risk management.
The availability, quality and pricing of fuel continue to take center stage and our showcase of key bunker markets will address market transparency concerns. Developments in Singapore will be covered in equal measure to give participants insight on market dynamics in the largest bunkering port.
Key Highlights
Global trade outlook and implications for shipping demand
IMO 2020 strategy – what are we seeing?
Longer term GHG regulations and best fit fuel strategies
Compliant fuel supply, price and availability in major ports
Owner perspectives on supply and price security strategies
Supplier – buyer collaborations to ensure global compliance and risk management
Managing credit markets
The role of storage, barge operators and surveyors in ensuring a secure supply chain
Crew capability and operational benchmarks in meeting compliance requirements
Enforcement, quality and claims in the post 2020 era
Investment, financing and operational considerations for Scrubbers
Mass Flow Meters (MFM) process evolution and new implementations
"A needed refresher and conference on the eminent global cap of sulphur."
– Planning & Vessel Operations, Emirates Shipping Line
"Great information and updates on the current status of the supply community with regards to the regulators and the preparation to comply."
– Technical Manager, New Ocean Shipmanagement
"Gained more information on the estimated and forecasted future trends for the IMO 2020 Sulphur limitation, and support for refinery direction in supplying fuel oil."
– Senior Commercial Representative, PTT Global Chemical
Sponsorship
Partnership and Profile Building Opportunities are Now Available!
Contact us today to find out how you can position your company as a market leader at this event, and to explore the range of branding and marketing opportunities available.
speakers
Mathieu Girardin
Vice President, CMA CGM Group, Singapore

Takeshi Hashimoto
Director and Senior Managing Executive Officer, Energy Transport Business Unit, Mitsui O.S.K. Lines, Japan

Byung Sik KIM
Chairman, Korea LNG Bunkering Industry Association (KOLBIA), Vice President, Marketing Department, Korea Gas Corporation, Korea
Joern Springer
Senior Director Fleet Support Centre, Hapag-Lloyd AG, Germany
Michihiko Nakano
General Manager of Bunker Business Office Mitsui O.S.K. Lines, Japan
Carsten Ladekjaer
Chief Executive Officer, Glander International Bunkering
Caroline Yang
President, Singapore Shipping Association (SSA), Singapore
Lars Malmbratt
General Manager and Head of Crude & Fuel Singapore, Stena Bulk, Singapore
Sara Scaramelli
Head of Bunkers, Asia, Western Bulk, Singapore
Kasper Sørensen
Bunker Manager, Hafnia Management, Singapore

Leo Bakaric
Bunker Buyer, Teekay Fuel Services, Singapore

Capt. Jagadeesan Natarajan
General Manager, Operations, OMC Shipping, Singapore
Per Sønderstrup
Director, Maritime Regulation and Legal Affairs, Danish Maritime Authority, Denmark

Capt. Rahul Choudhuri
Managing Director, Asia, Middle East & Africa, Veritas Petroleum Services, Singapore
Martin Chew
Regional Sales Manager, Marine Asia Pacific, Fuel Specialties, Innospec, Singapore
Capt. Samir Fernandez
Global Head, Bunker Planning, Commercial Operations and Claims Maersk Oil Trading, Singapore
Unni Einemo
Director & IMO Representative, International Bunker Industry Association (IBIA), UK
Mohamed Abdenbi
Business Process Consultant, Endress+Hauser
Abdes Karimi
Head of Strategy and Planning, BHP Billiton
Wajdi Abdmessih
President, Seahawk Services, USA
Sushant Gupta
Director, Asia-Pacific Refining, Wood Mackenzie, Singapore

Justin Tan
Procurement Manager, Bunker, Trading Manager, Derivatives, The China Navigation Co. Pte
Nigel Leong
Procurement Manager, Bunker, Trading Manager, Derivatives, The China Navigation Co. Pte
V Bala
Partner, Shipping & International Trade, Rajah & Tann, Singapore
Grant Hunter
Head of Contracts and Clauses, BIMCO, UK
Elfian Harun
Environment Manager, Assistant Regional Manager Asia-Pacific, Intertanko
when & where
02 - 04 Sep 2019
One Farrer Hotel
1 Farrer Park Station Road
Singapore 217562
Cynthia Tan
Manager, Catering & Events
DDI: (+65) 6705 7876
Fax: (+65) 6705 7892
Email: cynthiatan@onefarrer.com
contact
Still have a question?
sponsors
Silver Sponsor
Silver Sponsor
Silver Sponsor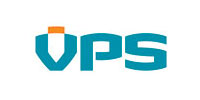 Technology Sponsor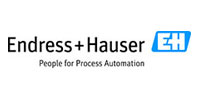 Technology Sponsor
Refreshment Sponsor
Partners