overview
 Key Learning Outcomes
The Digitalisation Trends and Applications across the Power and Utility sectors value chain
Big data, machine learning, predictive analyses and applications in predictive asset management, demand forecast and outage management
Implementation and integration of IOT in network monitoring and assessment
Effectively implement a digital utility strategy
Key considerations in digitalising multi-discipline projects
Smart Grids and Smart meters
Assess digital maturity, develop digital roadmap, financial considerations and technical feasibility in digital transformation projects
Role of Digitalisation in customer engagement
Pricing, Billing and Revenue Management applications
Partnerships and new business models for power & utilities
Who Should Attend
This seminar is essential for professionals across the value chain of power & utilities sector involved in and responsible for ICT / IT Managers & Directors
Commercial and Technical executives
ICT, IT and Systems Management
Asset Management
Retail, Billing and Customer Relationship Management
Operations & Senior Management
Innovation / Chief information officers
Big Data and Data Analysts
Digital / Digital Transformation Management
Digital Infrastructure Analysts
Enterprise Architecture Management
Packed with Real-Life Case Studies
Various case studies will offer you commercial, economic, ROI and technical understanding of the implementation of digital technologies in utilities & power sectors, including GIS, SCADA, DMS, OMS Projects, Substation Automation, RPA, Smart meters & smart grids, IT/OT Integration, smart grid, pricing, billing & revenue management applications, cybersecurity
Digital Badge
Upon completion of this training course, participants will earn a digital badge.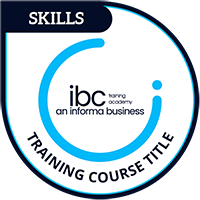 Earners of Digital Utilities Certificate have acquired economic & technical understanding of digital technologies in power & utilities. They acquired updated knowledge of latest advances in IOT, Machine Learning, Battery storage, demand response management; and skills in analysing ROI, digital roadmap, financial and technical feasibility of GIS, SCADA, DMS, OMS, RPA, smart meters, smart grids, automation, IT/OT integration, automated pricing, billing & revenue management cybersecurity, etc
Skills:
Digitalisation, financial evaluation, technical feasibility, machine learning, IOT, digital roadmap, smart grids, smart meter, revenue management, cyber security, project management, cost estimating, asset management
Eligibility:
Attend and participate in the 2 full days of training course duration, led by the designated training expert
Available to:
Seminar attendees
Agenda
DIGITALISATION IN UTILITIES – INTRODUCTION:
Outcomes, challenges
Digital culture and Change management (people, process, culture)

New products and business models Customer relationships
Operational efficiency
Data and IT infrastructure
Organisation and governance
THE DIGITALISATION ECOSYSTEM
Role of Government
Start-ups, grid operators, generators and distributors – who is doing what
Partnerships and business models taking shape
Emerging trends
DIGITALISATION TRENDS AND APPLICATIONS IN THE POWER UTILITY
Digital Operation Technologies:

Geographic Information Systems (GIS)
Enterprise Asset Management Systems (EAM)
Realtime Network Management (ADMS/EMS)
Outage Management Systems (OMS)
Customer Relations Systems (CRM)
Asset Performance Management Systems (APM)
Smart Metering Systems (accurate billing & automated payment system) – Smart Meter
Integration of IT/OT Systems
Case studies from other utilities companies – Mobile workforce management
The distributed energy resource management system (DERMS) – renewables and DER
Battery storage
Hybrid systems
Micro grids
AI IN ENERGY AND UTILITIES
Big Data and Predictive analytics
Demand forecast
Outage prediction
Predictive Maintenance
IOT APPLICATIONS IN UTILITIES
Smart metering
New generation of SCADA sensors for asset performance management
CASE STUDY: OPTIMISATION IN NETWORK ASSET MANAGEMENT
IOT & sensing equipment for infrastructure remote monitoring
Artificial intelligence for predictive maintenance
CASE STUDY: ROBOTICS AND AUTOMATION APPLICATIONS
Robotic Process Automation in utilities
Autonomous Drone inspection
BLOCKCHAIN APPLICATIONS IN THE ENERGY SECTOR – CASE STUDIES
CASE STUDY: IMPROVING DISTRIBUTION RELIABILITY
Predictive Demand forecast
Demand side management
Outage management, outage duration reduction by automated resource allocation
SMART GRIDS AND SMART METERS
Recent trends
Investment and implementation issues
Technical, operational and commercial advantages
Case Study
PRICING, BILLING AND REVENUE MANAGEMENT APPLICATIONS
Digitalising profitability
Technical and operational considerations
Demonstrating ROI
Case Studies
CYBER SECURITY IMPERATIVES
OT cybersecurity risks
Past cyber attacks
New trends for OT cyber security
ROADMAPPING & IMPLEMENTING A DIGITAL TRANSFORMATION PROJECTS
Identifying an area for implementation
CAPEX and ROI
Project cost estimating, scheduling and budgeting
Tendering & contracting
Project monitoring & governance
OPEX
Common cause of failure
Pilot testing and performance measurement
Stakeholders buy-in
Exercise
EXERCISE: PROJECT MANAGING A DIGITALISATION PROJECT
On-site & in-house training
Deliver this course how you want, where you want, when you want – and save up to 40%! 8+ employees seeking training on the same topic?
Talk to us about an on-site/in-house & customised solution.