overview
Rapid growth in Asian economies, massive investments by Western businesses, substantial growth by highly paid and skilled expats market scenarios have resulted the overall surge in demand for international schools. The market has leaped from expat driven sector to the increasing number of local students to attend; market size in Asia is getting bigger and the number of schools are opening at accelerated speed.
IBC's 4th International Schools APAC 2019 is tailored to the key commercial issues in the region. The event will put a spotlight on regulation changes in the ASEAN, growth and expansions, permits, license to operate, commercial business models, delivering quality education and developing leadership through carefully thought through regional case studies. The event will provide a platform for discussions and networking opportunities with industry leaders in the market.
Conference Highlights:
Asia's ONLY conference on center staging commercial opportunities in the region
With a strong regional focus on international and private schools
Uncover the investment landscape in Asia Pacific
Gain country-specific regulatory updates, licensing, registration and commercial case studies
Highlighting local challenges, land acquisition procedures, priorities and challenges
Digital technology and trends focus
Innovation strategies for better teaching outcome and results
Identifying emerging market with growth areas in the industry
Putting a focus on partnerships, M&A trends – financing, collaboration models
Understanding and quantifying the demand and market driver for international schools
Meet and network with top schools and decision makers across the region
Sponsorship
Partnership and Profile Building Opportunities are Now Available!
Contact us today to find out how you can position your company as a market leader at this event, and to explore the range of branding and marketing opportunities available.
speakers
Jason McBride
Head of School, United World College Thailand, Thailand

Richard Gaskell
Schools Director, ISC Research, Thailand
Dan Smith
Head of School, Ruamrudee International School, Thailand
BK Gan
President, Taylor's Schools, Malaysia

Tarek Razik
Head of School, Jakarta Intercultural School, Indonesia
Mary Scott
Head of School, Concordia International School, China
Ricky Tan
Founder and Executive Chairman, KinderWorld International Group, Singapore
Alan Stevens
Master, Marlborough College Malaysia
Dr. Ahmed Mitwalli
Chief Strategy Officer, Esol Education, Dubai
Atima Joshi
Principal, Etonhouse – Middleton International School, Singapore
John McGrath
Head of School, Thai-Chinese International School, Thailand
Bipasha Chanda Minocha
Group Brand and Marketing Director, EtonHouse International Education, Singapore

Caroline Drumm
Head of Primary, The Regent's International School, Bangkok

Brian Taylor
Assistant Principal, Campus Curriculum Technology Integration, Bangkok Patana School, Thailand

Oh Hwei Ting
Founder, EduResearch Singapore, Singapore
Dr. Abdul Rashid
Chief Executive Officer, Pegasus Education Group, Vietnam
Ryan Yearsley
Sales Manager – Asia, Furnware
Peter Baker
Director of Education, KinderWorld Vietnam
John Gwyn Jones
Managing Director, Panyathip International School, Laos
Christopher Nicholls
Founding Master, Wellington College International School Bangkok, Thailand
Pete Corcoran
Head of School, Canadian International School, Singapore
Elizabeth Thies
Head of School, BASIS International School Bangkok, Thailand
Aaron Funnell
Executive Director, Outward Bound Vietnam
James Waldron
Principal, EtonHouse International School Suzhou, China
Andrew Homden
Chief Executive Officer, Consilium Education, Ireland
when & where
18 - 20 Mar 2019
Holiday Inn Bangkok Sukhumvit
1 Sukhumvit 22, Klongton, Klongtoey, Bangkok 10110, Thailand
T: +66 2683 4888 Ext 8826 | M: +668 1 911 0648
F: +66 2683 4777
Chomwan Paoratsamee (A)
Assistant Director of Sales – Conferences & Event
E: Chomwan.Paoratsamee@ihg.com
contact
Still have a question?
sponsors
Silver Sponsor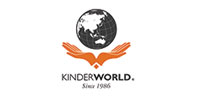 Silver Sponsor
Silver Sponsor
Associate Sponsor
Session Spotlight Sponsor
Session Spotlight Sponsor
exhibitors