overview
The transformative impact of digitalisation in marine has been swift. Having demonstrated their benefits with a range of applications in ports, shipping and freight logistics, solutions for marine in AI, Blockchain, IoT, and Big Data have arrived with a bang.
Investment decisions still remain tricky though, as varying technologies compete with each other. With a focus on use cases and global industry examples, the Maritime Technology and Digitalisation Summit will bring together an international conclave of ship owners, managers, ports, and technology vendors to allow for information exchange and partnering opportunities.
A Selection of Participants Confirmed to Attend >>
Discussion themes
Global trade politics, and implications for shipping
Belt and Road updates and a forecast on shipping trade implications
Global trends in marine digitalisation investment and technologies
AI and IoT use case and implementation in ports and shipping
A roadmap for Blockchain implementation
Smart ship solutions dominating the landscape
Big data applications in ship efficiency, condition monitoring and safety
Digital ship management
IoT and smart sensor deployment for connected ports
Digitalising cargo handling
Port operators perspective on investment and digital solutions being considered
Kick starting your digital transformation strategy
Investment and ROI considerations
Cyber security strategies
Part of China Shipping Week
Trade wars, Digitalisation, Sulphur 2020 and longer term GHG regulations are combining to create a varied mix of disruptive market forces in Shipping. The China Shipping Week will bring together the most pressing issues to market, for industry to debate, and capitalise on.
Co Located events
Choose your language
Networking Drinks
Sponsored by: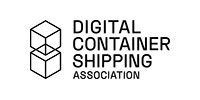 Date: 26 June 2019, Wednesday
Time: 4.30 pm to 6 pm
Venue: Level 3, Ballroom Atrium (exhibit area)
All Attendees are welcome.
Sponsorship
Partnership and Profile Building Opportunities are Now Available!
Contact us today to find out how you can position your company as a market leader at this event, and to explore the range of branding and marketing opportunities available.
Sponsorship Opportunities
Yvonne Leong 
+65 6508 2489
Yvonne.Leong@ibcasia.com.sg
speakers

Cichen Shen
China Editor, Llyod's List, Hong Kong
Danil Kerimi
Deputy Head, Center for the 4th Industrial Revolution, China, World Economic Forum, Beijing
Zhu Xuefeng
Senior Director of Bunker Procurement VLCC Department, COSOC Shipping Energy and Transformation
Jeff Hsu
Executive Vice President & Board Director, U-Ming Marine Transport Corporation
Kenneth Lim
Chief Technology Officer, Maritime and Port Authority, Singapore
Jérôme Leprince-Ringuet
Managing Director Total Marine Fuels Global Solutions
Chakib Abi Saab
Chief Technology Officer, OSM Maritime Group, Norway
Pan Liang
Head of IT, Shanghai Costamare Ship Management Co., Ltd, China
Yolanda Yao
Chief Naval Architect, Shanghai Shitian Cruise Shipping, China
Johnny Wang
Secretary-General, Shanghai International Ship Management Association (SISMA), China
Goh Kwong Heng
Practice Director of Maritime, NCS Digital, NCS Pte Ltd., Singapore
Jungo Shibata
Maritime IT Team Manager of Monohakobi Technology Institute, NYK Line, Japan
Joerg Bull
Senior Vice President, Seafreight, North Asia Region, Kuehne + Nagel, China
Marcandrew Paul
Assistant Seafreight Manager, Seafreight North Asia, Kuehne + Nagel, Hong Kong

Erik Lind Olsen
PMO Lead – Digital Transformation, Swire Shipping, China Navigation Company Pte Ltd., Singapore

Andre Simha
Global Chief Digital & Information Officer, MSC Mediterranean Shipping Company, Switzerland
Arjan Kampman
Head of Digital and IT, Port of Amsterdam, Netherlands
Morten Lind-Olsen
CEO, Dualog, Norway
Thomas Bagge
CEO & Statutory Director, Digital Container Shipping Association, The Netherlands
Lasse Karlsen
Technical Director, Norwegian Maritime Authority, Norway
Jan Van der Borght
Port Representative, Port of Antwerp, China
Kris Vedat
Head of IT, Topaz Energy and Marine, UAE 
when & where
26 - 27 Jun 2019
Intercontinental Shanghai Pudong
777 Zhangyang Road | Pudong New Area | 200120 Shanghai | P.R. China
Mobile: +86 1881 6611 180 Tel: +86 21 5835 6666*3855 | Fax: + 86 5835 7777
Michelle Zhao | Assistant Director of Business Development – MICE
Email: michelle.zhao@icpudong.com | Website: www.ihg.com | www.icpudong.com
contact
Still have a question?
sponsors
exhibitors
Partners