overview
Key Learning Outcomes
Gain a practical commercial understanding of contract law principles in plain English
Develop a working knowledge of key legal terms in contracts & the thinking behind them
Understand the legal & commercial impact of specific terms & conditions
Appreciate the legal effect & risks that come with each contract
Learn to identify legal & contractual issues in contracts
Gain a foundation for the successful negotiation of contracts
Be well-equipped to understand, explain & manage business contracts
Identify problematic clauses in contracts
Identify legal risks in a commercial transaction
Make better commercial decisions, with a better understanding of contract law
Communicate more effectively with executives handling contracts
Who Should Attend
Directors, managers, executives, businessmen, deal makers ,contract negotiators, contract managers, customer account managers & relationship managers, project managers, supplier and procurement managers, and anyone who has to negotiate, manage, transact with, or resolve disputes with third parties.
Prior legal or experience with contracts is not required.
Digital Badge
Upon completion of this training course, participants will earn a digital badge.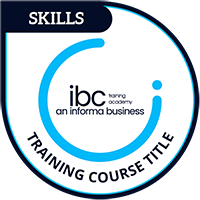 Earners of Fundamental Contract Law Certificates have acquired principal knowledge of contract law and are effective in negotiating, managing, transacting or resolving disputes with third parties or instructing their legal advisors. They have been trained to better interpret and draft key legal clauses in contracts and appreciate the legal & commercial impacts of specific terms & conditions. They also have the ability to identify problematic clauses in contracts, legal risks and make better commercial decisions in contract negotiation and formation.
Skills:
contract law, contract negotiation, contract drafting, contract formation, boilerplate clauses, commercial contracts, dispute resolution, dispute handling, commercial transaction, legal clauses, terms and conditions, contract interpretation, contract types, non-disclosure agreements, sale and purchase, IP licenses, RFP, quotations, purchase orders, electronic contracts
Eligibility:
Attend and participate in the 2 full days of training course duration, led by the designated training expert
Available to:
Seminar attendees
Agenda
FORMING AND NEGOTIATING CONTRACTS TERMINATING CONTRACTS AND SPECIFIC CONTRACTS
1. OVERVIEW OF CONTRACTS
What is a contract?
Why are contracts necessary?
How are they formed?
Common types of contracts.
Contract life cycle.
2. PARTS OF A CONTRACT (WORKSHOPPED USING AN ACTUAL CONTRACT)
Parties and identification
Preamble, background and purpose
Consideration
Mutual obligations
Terms, performance and mechanics
Execution and formalities
3. VALIDITY OF A CONTRACT
Mistake
Misrepresentation
Frustration
Capacity
Illegality
4. NEGOTIATIONS (WORKSHOP)
Establishing outcomes
Relative bargaining positions
Identifying points of conflict and points of agreement
Win-win vs positional negotiation
5. BREACH OF CONTRACT (WORKSHOP)

6. TERMINATING A CONTRACT (WORKSHOP)

Expiry
Termination
Breach
7. SPECIFIC CONTRACTS AND THEIR ISSUES
Implied contracts
Electronic contracts
Quotations, Purchase Orders, Invoices, Delivery Orders
Requests for Proposals and Tenders
Counter-part agreements
Letters of Intent, Memoranda of understanding
Sale and purchase agreements
IP Licences
Non-disclosure agreements
On-site & in-house training
Deliver this course how you want, where you want, when you want – and save up to 40%! 8+ employees seeking training on the same topic?
Talk to us about an on-site/in-house & customised solution.