overview
Key Learning Outcomes
Key features of project management within energy sector including oil, gas, power & renewable energy
Revise project business case, project scope and project interfaces
Manage critical lead times in the energy projects
Define risks in energy projects and develop risk response plans
Understand common problems with work breakdown structure
Resource management in energy projects
Manage change orders and implications
Examine contractual breaches and disputes
Post-Award logistical issues
Project working capital management
 Who Should Attend
This programme is essential for experienced project personnel as well as those involved in planning and controlling oil & gas, power & renewable energy projects from client and contracting companies
Project & Programme Managers, Leaders
Project coordinators / support managers
Engineering & Technical managers
Financial Management
Risk Management
Procurement, Logistics & Supply Chain executives
Legal, Contract, Tender, bidding managers
Trainer
Christopher Lennon MBA, LLB, DipICArb, FCIArb, AIPN
Director
Stone Falcon Corporate & Legal Consulting Ltd
Christopher Lennon is the Director of Stone Falcon Corporate and Legal Consulting Ltd – a company that provides consultancy, professional training and academic teaching within the area of Projectn Management, where he specializes within the 'Special Projects' domain. He has more than 25 years experience across various market, segments, including retail, logistics, distribution and especially the oil & gas industry, where he started working offshore on rigs in the UK and Norway before becoming involved with projects and supply chain issues. He has set up distribution networks supporting the North Sea E&P industry within Aberdeen and managed a variety of 'special projects' internationally – normally strategic or change management focused. Chris has over 13 years teaching experience at several universities across a wide range of subjects. These include delivering MSc. level courses in Project Management at the Robert Gordon University, the University of Aberdeen and the International Oil and Gas MBA programme for Middlesex University. He holds an MBA and LLB from the University of Aberdeen, and is a Fellow of the Chartered Institute of Arbitrators, a Member of the Association of International Petroleum Negotiators and also a licensed PRINCE 2 practitioner.
Partial List of Chris's Past Teaching and Training Portfolio
Delivered trainings to project managers of PDVSA; SONATRACH; OMV and a variety of North Sea based companies
Provided training package in all areas of project management to the heads of the country's oil and gas companies in the Republic of Mynamar
Wrote and delivered an intensive 20 day course on purchasing; procurement; supply chain management and contract law to the management from the Southern Operating Company (Iraq) as well as several representatives from the Iraqi Ministry of Energy
Developed the architecture for RasGas' Leadership Development programme (Doha, Qatar)
Conducted a specialised programme for the GECF (Gas Exporting Countries Forum) in Doha, Qatar
Developed and delivered an 'Oil and Gas Mini-MBA' programme for a client in Denpasar, Bali. This course was very well received and will be delivered again
Previously the Discipline Manager for Project Management for the PetroSkills Global Alliance for 2 years and is currently an instructor for PetroSkills in project management and supply chain/purchasing/ contracts/ procurement/inventory management
Author and Course Director for various online based courses including the 'Fundamentals of E&P Logistics' and 'Fundamentals of Project Management' for a client based in London
Consults and lectures in Corporate Social Responsibility; Corporate Governance and also runs a programme in International Petroleum Contracts and an Effective Negotiation Skills for the Oil and Gas Industry course for a London based client
Digital Badge
Upon completion of this training course, participants will earn a digital badge.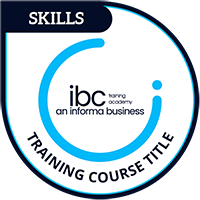 Earners of Energy Project Management Certificate acquired practical skills in planning & controlling complex oil & gas, power & renewable programmes. They are skilled in evaluating and administering numerous project aspects including business case, critical lead time, inventories, scheduling, logistical issues, major capital investment as well as various stakeholders.
Skills:
project management, energy sector, oil & gas, power, renewable, upstream, downstream, business case, scheduling, budgeting, cost control, stakeholder management, working capital management, project variation, change orders, resource management, work breakdown structure, project inventory, logistical management, critical lead times
Eligibility:
Attend and participate in the 2 full days of training course duration, led by the designated training expert
Available to:
Seminar attendees
Agenda
OVERVIEW OF THE GLOBAL ENERGY SECTOR
The structure of the International energy sector – demand and supply factors
The 7 key features of the international energy industry
What does horizontal and vertical integration mean from a project perspective?
Understanding industry supply chains
Class discussion: the future of the ASEAN energy supply chain – examination of key challenges
SOME KEY PROJECT MANAGEMENT COMPONENTS
Why the international energy sector utilises a 'project methodology'
Understanding the 'Iron Triangle'
Understanding the project life cycle
The Project Scope
The Project Business Case
Understanding Project Risk
The Project Manager – an enhanced skill set required?
Understanding project interfaces
Class exercise – Managing Project Interfaces – Case study of Kikeh Field
PROJECT SCHEDULING IN ENERGY SECTOR
Overview – what is scheduling? Why is it necessary on a project?
The concept of precedence examined
The precedence table
The Critical Path Method examined
What is schedule float?
The Gantt Chart explained
THE WORK BREAKDOWN STRUCTURE:
Why a WBS is important for energy projects
The varied uses of the WBS
Common problems with the WBS
The key roles of a project WBS
The Work Package (WP)
The Cost Breakdown Structure (CBS)
Class exercise: Constructing a WBS; and a CBS for an international pipeline – Case Study of Malikai Field Development
PROJECT RESOURCE MANAGEMENT
Understanding CTR (Cost; Time; Resources) management
Case study: The impact of resource mismanagement
Resource constraints and the problem of scarcity
Trade off decision making – a critical skill for project managers
Project Compression Techniques explained – 'Fast Tracking' and 'Project Crashing'
PROJECT VARIATION AND CHANGE ORDERS:
Overview
Common reasons for variation and change orders
Some further impacting factors considered
Managing the variation and change order process on projects
Scenario: 'The dangers of doing someone a favour'
Cost escalation and cost reduction – critical elements of project change orders?
Class exercise – is it a good idea to allow cost escalation clauses into a project contract?
Class exercise – exploring methods for reducing project costs
Change orders and contractual breach examined
Change orders and liquidated damage clauses (LDC's)
Change orders and Force Majeure examined
MANAGING CRITICAL LEAD TIMES IN INTERNATIONAL ENERGY PROJECTS
Why a critical lead time is a 'Critical Success Factor' (CSF) to a project
Assessing the impact of CLT
The 3 components of lead time
Lead time management – point of origin to point of destination
Benefits of actively managing critical lead times
POST-AWARD LOGISTICAL ISSUES:
De-mobilisation – redeployment of assets
Supporting resources
Repair/replacement/maintenance issues – to what extent are these possible time consumers?
Stakeholder management/considerations
Re-integration issues?
MANAGING ENERGY PROJECTS' INVENTORIES:
Overview
Key issues of consideration – specialised storage (climatic; waterproof; windproof (abrasion protection); specific temperature requirements; security; 'staging area vs. operating base'
Proximity to infrastructure
Issues of remoteness – operating within frontier exploration environments
Some other key issues examined
Class exercise: Managing a remote project inventory – Case study: Total Mailu-1
STAKEHOLDER MANAGEMENT
Class exercise – stakeholder mapping across energy projects
Stakeholder power and influence – a shifting dynamic?
Scenario: Dealing with Stakeholder Agendas
Constructive engagement with stakeholder groupings
Dealing with local content and Corporate Social Responsibilities (CSR)
Case Studies – Gorgon LNG
PROJECT WORKING CAPITAL MANAGEMENT
Project working capital management (WCM) defined
Understanding the working capital cycle on projects
Effective WCM – a direct impact on project delivery
WCM – ramifications for the procurement function
WCM and lessons learnt
On-site & in-house training
Deliver this course how you want, where you want, when you want – and save up to 40%! 8+ employees seeking training on the same topic?
Talk to us about an on-site/in-house & customised solution.