overview
Global initiatives and investment in sustainable agriculture have spiked. Be it producers, traders, large FMCG corporates, or Governments, institutional investors, and aid organisations', all are playing a very active part for ensuring sustainable practices in food production.
Addressing policy, investment and partnerships alongside technical matters in financing, farming, water, management, climate change, soil management, etc, the conference will address issues common to all agricultural commodities. The regions pioneering event will be part of IBCs Soft Commodity Week, and will showcase challenges, solutions, case studies, sustainable developments in agriculture, and above all, investment and collaboration possibilities.
Sample list of attendees for Soft Commodities Week 2018 >>
Discussion topics
Regional Government incentives and initiatives on sustainable agriculture
International aid agency projects, and future plans
Farmer livelihoods, credit and financial sustainability
Outgrower Management models
Climate Change
Irrigation and Water Management
AgriChem and soil fertility improvement
Pest and disease control
Supply chain transparency and traceability, role of Block chain
ICT and digital tech in farms and supply chain
Certification, price risk management
About Soft Commodities Week
Hosted in Vietnam, and supported by top Industry bodies and Government agencies, the Soft Commodity Week will co locate 4 events:
Showcase your company!
Has your organization made a significant contribution to sustainable agriculture practices? Do you have a case study to share? Would you like to showcase a sustainable agriculture solution? Write to us with details and a request to speak.
Sponsorship
Partnership and Profile Building Opportunities are Now Available!
Contact us today to find out how you can position your company as a market leader at this event, and to explore the range of branding and marketing opportunities available.
Tiếng Việt
Tổng quan
Các sáng kiến toàn cầu và đầu tư vào nông nghiệp bền vững đã tăng vọt. Dù là các nhà sản xuất, thương nhân, các công ty FMCG lớn, hoặc Chính phủ, các nhà đầu tư tổ chức và các tổ chức hỗ trợ, thì tất cả đều đóng vai trò rất tích cực trong việc đảm bảo một ngành công nghiệp bền vững.
Tập trung vào giải quyết chính sách, đầu tư và quan hệ đối tác cùng với các vấn đề kỹ thuật về tài chính, nông nghiệp, nước, quản lý, biến đổi khí hậu, quản lý đất đai, v.v, hội thảo này sẽ giải quyết các vấn đề chung cho tất cả các mặt hàng nông sản. Sự kiện tiên phong này của khu vực sẽ là một phần của Tuần lễ Hàng hóa Mềm IBC, và sẽ giới thiệu những thách thức, giải pháp, nghiên cứu trường hợp và trên hết là khả năng đầu tư và hợp tác.
Các chủ đề thảo luận
Các ưu đãi và sáng kiến của Chính phủ khu vực về nông nghiệp bền vững
Các dự án và kế hoạch tương lai của cơ quan hỗ trợ quốc tế
Sinh kế nông dân, tín dụng và bền vững tài chính
Các mô hình Quản lý Đảm bảo Nguồn cung (Outgrower)
Biến đổi Khí hậu
Quản lý Thủy lợi và Nước
AgriChem và cải thiện độ màu mỡ đất đai
Kiểm soát sâu bệnh
Tính minh bạch về chuỗi cung ứng và truy xuất nguồn gốc, vai trò của Sổ cái
Công nghệ thông tin và liên lạc (ICT) và công nghệ kỹ thuật số ở các trang trại và chuỗi cung ứng
Chứng nhận, quản lý rủi ro về giá
Các sự kiện được tổ chức cùng địa điểm bao gồm
Các gói
Hội thảo 2 Ngày : 1595 Đô la Mỹ
Hội thảo 2 Ngày – Đại biểu Việt Nam : 600 Đô la Mỹ
Bổ sung
Hội nghị Trước Hội thảo : 400 Đô la Mỹ
Hội nghị Trước Hội thảo – Đại biểu Việt Nam : 200 Đô la Mỹ
Giá Đăng ký Sớm: Đăng ký & Thanh toán chậm nhất vào ngày 12 tháng 10 năm 2018
TIẾT KIỆM ĐĂNG KÝ THEO NHÓM:
Đăng ký 2 Đại biểu được 1 VÉ THAM GIA MIỄN PHÍ
Đăng ký 3 Đại biểu được 2 VÉ THAM GIA MIỄN PHÍ
(Giá theo nhóm được tính theo mức giá bình thường của gói hội nghị chính 2 ngày)
Đối với các Đăng ký Nhóm có trên 3 thành viên trong nhóm, vui lòng gửi thư điện tử tới info@ibcasia.com.sg hoặc gọi điện thoại theo số +65 6508 2477
*Lệ phí cho người Việt Nam sở hữu hoàn toàn áp dụng cho các Công dân Việt Nam được thuê bởi các công ty Việt Nam sở hữu hoàn toàn tại Việt Nam.
Giảm Giá cho Nhiều Đăng ký được áp dụng cho các nhóm có từ 3 đại biểu trở lên đến từ cùng một tổ chức đăng ký cùng một sự kiện, cùng một lúc.
Phí được nêu là giá chiết khấu cho MỖI ĐẠI BIỂU. Chỉ áp dụng một lần giảm giá; giá đăng ký sớm HOẶC giá theo nhóm.
Tất cả các khoản phí đã nêu bao gồm bữa trưa, đồ giải khát và bộ tài liệu hoàn chỉnh. Giá không bao gồm chi phí ăn ở và đi lại.
Tất cả các đại biểu từ các công ty có trụ sở tại Singapore phải trả thêm 7% GST (CHỈ ĐỐI VỚI CÁC SỰ KIỆN SINGAPORE)
---
Đang Có Cơ hội Hợp tác và Tạo dựng Hồ sơ!
Vui lòng liên hệ với chúng tôi ngay hôm nay để tìm hiểu cách quý vị có thể định vị công ty của mình như một công ty dẫn đầu thị trường tại sự kiện này và để khám phá phạm vi của các cơ hội có sẵn về xây dựng thương hiệu và tiếp thị.
Xem hồ sơ của các Nhà tài trợ >>
---
---
Ngày 04 – 06 tháng 12 năm 2018
The Reverie Saigon
22 – 36 Đại lộ Nguyễn Huệ
& 57-69F Đường Đồng Khởi
Thành phố Hồ Chí Minh | Quận 1
Việt Nam
Điện thoại: +84 28 3823 6688 Fax:+84 28 3822 3355
Thư điện tử: info@thereveriesaigon.com
www.thereveriesaigon.com
---
Dịch vụ Khách hàng
register@ibcasia.com.sg
+65 6508 2401
Cơ hội về Tài trợ 
Jonathan Kiang
+65 6508 2471 
jonathan.kiang@ibcasia.com.sg
Cơ hội về Diễn thuyết 
Sophia Zhao 
+65-6508 2491  
sophia.zhao@ibcasia.com.sg
Cơ hội về Hợp tác Truyền thông & Hiệp hội
Tham Ruohyi 
+65 6508 2463 
ruohyi.tham@ibcasia.com.sg
speakers
Judith Ganes
President, J Ganes Consulting, LLC
Ahadu Woubshet
Founder and General Manager Moyee Coffee, Ethiopia
Denys Collin Munang
Director, Sustainability and Investor Relations, Eagle High Plantations, Indonesia
Pham Hong Duong
Chairman, Thanh Thanh Cong, Bien Hoa JSC (TTCS), Vietnam
Luong Van Tu
Chairman, Vietnam Coffee-Cocoa Association (VICOFA)
Tran Cong Thang
Deputy Director General, Institute of Policy and Strategy for Agriculture and Rural Development (IPSARD), Ministry of Agriculture and Rural Development (MARD), Vietnam
Dindo Campilan
Regional Director Asia, International Center for Tropical Agriculture (CIAT), Vietnam
Cao Thang Binh
Senior Agricultural Specialist, The World Bank, Vietnam and Team Leader, Viet Nam Sustainable Agriculture Transformation Project (VnSAT)
Worrawat Sriyook
Vice President, Corporate Sustainability, Mitr Phol Group, Thailand
Kavickumar Muruganathan
Vice President, Environment, Health & Safety, Halcyon Agri Corporation, Singapore
Tran Thi Thuy Hoa
Head of Advisory Committee for Rubber Industry Development, The Vietnam Rubber Association (VRA), Vietnam
Do Ngoc Sy
Asia Pacific Sustainability Manager, Jacobs Douwe Egberts (JDE)
Thai Thi Minh
Regional Director, Rikolto, Vietnam
Stefanie van der Kaaij
Sustainability Advisor, Nedcoffee, Sucden Group, the Netherlands
Joost Gorter
Senior Sustainability Consultant, NewForesight, the Netherlands
Sanjay Sethi
Director, Sustainability, Phoenix Group, UAE
Hans Dellien
Agrifinance Specialist for EAP, International Finance Corporation (IFC)
Nanne Tolsma
Business Developer, Satelligence, the Netherlands
Nguyen Van Hung
Postharvest and Mechanisation Cluster, Sustainable Impact Platform, International Rice Research Institute (IRRI), Philippines
Saran Song
Chief Executive Officer, Amru Rice, Cambodia
Fitrian Ardiansyah
Chairman, IDH, The Sustainable Trade Initiative, Indonesia
Adrian Soe Myint
Chief Digital Officer, Myanma Awba Group, Myanmar
John Keogh
Executive Board Member and Managing Principal, Vietnam Food Integrity Centre
Julian Dixon
Risk Management Consultant, INTL FCStone Ltd
Toby Brandon
Director-Soft Commodity Operations, ICE
contact
Still have a question?
sponsors
Silver Sponsor
Silver Sponsor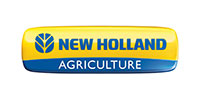 Corporate Sponsor
Corporate Sponsor
exhibitors
Partners