Supporting Associations

Media Partners
Routledge is the world's leading research publisher in the Humanities and Social Sciences. We publish thousands of scholarly journals, books, eBooks, text books and reference works each year, partnering with scholars, instructors, and professional communities worldwide. Routledge is part of the Taylor & Francis Group, an Informa business.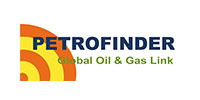 PETROFINDER is the leading and young company which is providing the most advanced online platform for the real time trading and auction solutions for international oil and gas industries and major physical markets. Please find our introduction and services as follows :
B-to-B Online Trading Platform in Energy Sector.
Trading & Brokerage, Marketing and Consulting Services.
Online P.R and Advertising Services.
Global Recruitment and Energy Expert Finding Services.
For more information about PETROFINDER, please visit our website www.petrofinder.com Or contact to sales@petrofinder.com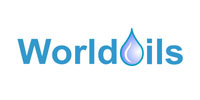 Worldoils is a company that combines the power of marketing as well as the in-house expertise for the Oil, Gas, Offshore and the Maritime industries. Worldoils' web portal www.worldoils.com has become a truly central platform for visitors who need information regarding oil and gas products and services, research, training, conferences, news and events as well as a popular advertising base for providers of Oil, Gas, Marine and Offshore services. Worldoils has also launched the jobs system and a marketplace. In the recent months, Worldoils has strengthened its position as a fast developing central place for buying and selling of land rigs, offshore rigs, barge rigs and other oilfield and subsea equipment.
International Marketing Partner
Global Information, Inc. (GII) is an information service company holding offices in 6 countries and have sales agency contracts with over 250 research companies around the world. We sell 30,000 market research reports published by these publishers and accept custom-made researches. With offices in Japan, Korea, Singapore, Taiwan, Brussels, and the United States, we have expanded our client base and provide continuous 24 hour service around the globe. GII's experience and proactive marketing philosophy have allowed us to develop key relationships with suppliers and customers, and provide our clients with the highest quality business intelligence available. Visit us at http://www.the-infoshop.com/ for more information.

Return to website >>