Silver Sponsors
Charles River Laboratories, Inc. is a leading contract research service provider. We help accelerate the drug development by supporting our clients' research every step of the way. Microbial Solutions is one of the business segments of Charles River. We've purposely built our portfolio to bring you progressive products and services that deliver accurate, relevant, and reliable data to fuel confident decisions on product quality and contamination control. We lead the market with products and services that meet the diverse needs of the pharmaceutical, home, beauty, dairy, beverage, and food industries. Our unique combination of Endosafe® endotoxin testing, Celsis® rapid microbial detection, and Accugenix® microbial identification and strain typing keeps your manufacturing operations running efficiently and smoothly, lowers your cost to manufacture, and protects your reputation.
Merck a leading science and technology company in life science, offers products to safely and efficiently develop and manufacture therapeutics; our products and services include single-use manufacturing, filtration, chromatography and purification, virus reduction, pharma and bio-pharma raw materials, drug delivery compounds, complex API manufacturing services, validation services and biopharmaceutical training. With the acquisition of Sigma-Aldrich, we now have the largest offering of products and services for formulations, actives and biotechnology processes. For more information visit www.merckmillipore.com
Bronze Sponsor
Pall Life Sciences provides cutting-edge products and services to meet the demanding needs of customers discovering, developing and producing biologics and classic pharmaceuticals. The company's membranes and membrane devices optimize detection and sample preparation in the drug research, clinical diagnostics, genomics, and proteomics markets. Pall is a leading provider of automated systems and single-use solutions to pharmaceutical and biotechnology companies – from upstream, through downstream, to formulation and filling – and maintains certified ISO9001 manufacturing facilities worldwide.
Literature Sponsor
The ZETA group with its 520 employees, headquarter in Austria (Europe) and 8 further location sites is one of Europe's largest providers of engineering, automation and process technology for biopharmaceutical applications.
The product range extends from high tech process equipment to pilot systems and turnkey-ready production plants for the biotechnical production of substances and pharmaceutical drugs. ZETA is specialised in designing, engineering, development, manufacture, automation and maintenance of customised process solutions for aseptic applications.
The specialists at ZETA develop sophisticated solutions and the customer is supported from the initial idea to the commissioning of the plant.
Session Spotlight Sponsor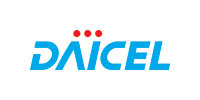 Daicel Bioseparations is from a wholly owned subsidiary (Chiral Technologies Europe) of Daicel Corporation which is offering the Daicel life science product portfolio to the pharmaceutical and biopharmaceutical industries by focusing on chromatography products, filtration technologies and genomic solutions.