Gold Sponsor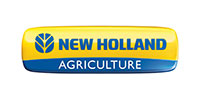 New Holland is a world leading agricultural equipment brand, offering the widest range of tractors and harvesters to suit the needs of every farmer and contractor. It is one of the most awarded brands for ground-breaking and accessible technology which improves farming efficiency and productivity. A highly professional global dealer network and New Holland's commitment to excellence guarantees the ultimate customer experience for every customer. New Holland Agriculture is a brand of CNH Industrial N.V. (NYSE: CNHI /MI: CNHI) a global leader in the capital goods sector with established industrial experience, a wide range of products and a worldwide presence.
Silver Sponsors
ANDRITZ develops and manufactures innovative and targeted pumping solutions for the entire sugar production process.
Over 165 years of experience in hydraulic machine manufacturing and complete process know-how form the basis for our pumps' high performance.
Founded in 1965, Netafim pioneered the drip revolution, creating a paradigm shift toward low-flow agricultural irrigation. Today, Netafim provides diverse smart irrigation solutions – from advanced drippers and sprinklers to cutting-edge crop management technologies (CMT) – for agriculture, landscaping and mining applications.
Netafim offers large-scale and turnkey open-field and greenhouse projects featuring engineering, project management and financing services. Closely accompanying growers of all sizes, Netafim provides end-to-end agronomic, technical and operational guidance and support to help growers meet their specific needs.
Netafim maintains extensive sugarcane experience, having installed drip solutions across 500,000ha of sugarcane plantations worldwide, including in South Africa, Senegal, Zimbabwe, Swaziland, Australia and Mexico. By combining Netafim's drip irrigation and fertigation systems, growers increase productivity by up to 133%.
Netafim's comprehensive, innovative and field-proven offering handles all crops, topographies, climates and conditions to help the world grow more with less. For more information, visit www.netafim.com.
Saisidha Sugar Equipments & Engg.Co. Pvt. Ltd. is an EPC manufacturer of complete Sugar Plants, Distilleries and Co-generation Plants. Backed with 35 years of experience, after gaining a foothold in the Indian industry, Saisidha today is on the global map with projects completes in Uganda, Ethiopia, Kenya, Bangladesh, Vietnam, Indonesia and Latin America.
It is  key technology partner in East Africa, having completed three 12,000 TCD plants in Ethiopia and being an engineering partner to 60% of the Ugandan Sugar Industry, it is now recognised as a market leader.
Being an innovation driven company we have developed a Steam Economy technology as a part of our RECP (Resource Efficient Cleaner Production) initiative. The technology has been patented in 18 countries including the ARIPO i.e. Africa Regional Intellectual Property Organization. It has created opportunities for saving factory steam thereby creating efficiencies to reduce production costs and generating additional power that can be sold to the Electricity Authority. Our clients & collaborators are excited at the potential of the the results that we have achieved so far with them steam on cane percentage being as low as 34%.
Our endeavour is to not only design new green-field projects with co-generation units but also to make the existing plants energy-efficient and thus cost-effective.
Technology Sponsors
Peter Brotherhood are specialists in the design, manufacture, installation and service of steam turbines. With more than 500 turbines supplied into sugar cane industry worldwide they have an enviable track record for safety and reliability.
With 60 years' experience in providing performance critical turbines for powering sugar mills throughout Africa, through the supply, training and support of mill and cane shredder drives and multi stage machines.
In 2017 Peter Brotherhood proudly celebrated its 150th anniversary and continues to find new and innovative ways to give more to customers. Peter Brotherhood are part of the UK engineering technology group, Avingtrans plc.
Corporate Sponsor
Refreshment Sponsor