Gold Sponsors
Cost-Effective Coffee Technology for High Quality Product – On Time
GEA has many decades of experience in the processing of instant coffee. Our technology, combined with our production plant design and engineering experience enables our customers to produce a high quality product with defined properties and strong natural flavors. Whether your product is a freeze dried granulate or powder (fine or coarse) or agglomerated, we can provide full process line solutions or core equipment for extraction, aroma preservation, evaporation, freeze concentration, spray and freeze drying, agglomeration and powder handling within bulk packing.
INTL FCStone Inc.(Nasdaq: INTL), through its subsidiaries, provides execution, risk management and advisory services, market intelligence, and clearing services across asset classes and markets worldwide. We combine our sector expertise with our global network and our deep partner relationships to provide financial products and advisory services that help our clients access markets efficiently, manage their risk, and improve their bottom lines. Our client-first approach emphasizes guidance, integrity, transparency and trust. A Fortune 500 company with roots dating back to 1924, we serve clients from 40 offices in 15 countries.
Silver Sponsor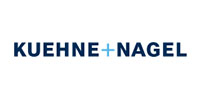 Technology Sponsors
Corporate Sponsors
4C Services GmbH is a global assurance service provider delivering high quality, independent, innovative and credible services in the coffee sector, for 4C Certification of the 4C Code of Conduct as well as assurance, integrity and progress measurement in coffee. Through the close cooperation with  23 Certification Bodies around the world, the services provided by 4C Services GmbH contribute to the long-term sustainability of the coffee supply chain, as a means for coffee growers and their communities to improve their coffee production and livelihoods. Currently, 4C Compliant Coffee is produced in 28 countries, by more than 500,000 famers where over half are small producers, and on 1.7 million hectares.
Session Sponsor
Refreshment Sponsor
Cocktail Sponsor
Exhibitors