Bronze Sponsor

Solentim is dedicated to tools which shorten steps in upstream cell line development for new biologics and biosimilars
Our World leading Cell Metric™ CLD imager is used for clone screening and growth monitoring.
The FDA is emphasising the need for proof of monoclonality and Cell Metric provides a whole well image of a single cell at Day=0 from seeding.

Exhibitors
Genscript is the world leader in gene synthesis and peptide, protein and antibody research partner for fundamental life science research, translational biomedical research, early stage biopharmaceutical development and synthetic biology. Since its founding in 2002, Genscript has provided services and products to scientists in more than 100 countries worldwide. The company delivers biological research services encompassing gene synthesis and molecular biology, peptide synthesis, custom antibodies, protein expression, antibody and protein engineering, in vitro and in vivo pharmacology and industrial synthetic biology products.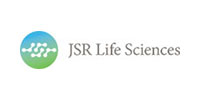 JSR had focused on leveraging our competency in advanced polymer chemistry coupled with our expertise in protein ligand design and conjugation. As a result, we have successfully developed a new protein A resin "Amsphere A3".  Amsphere A3 is a high capacity resin with overall improved process robustness, flow characteristics, optimized impurity removal productivity and resin lifetime.

Nordson MEDICAL is a global expert in the design, development, and manufacturing of complete line of single-use components and technologies. We serve BioPharm, Pharmaceutical and Cell therapy markets with technologies that save or enhance lives. Our expertise includes a wide range of fittings, TC clamps, quick connects, bag ports and other fluid management solutions. We partner with companies at any point in the product lifecycle to bring their innovative ideas to life. As a single-source partner, we enable our customers to save costs and speed time to market.

Pall Life Sciences provides cutting-edge products and services to meet the demanding needs of customers discovering, developing and producing biologics and classic pharmaceuticals. The company's membranes and membrane devices optimize detection and sample preparation in the drug research, clinical diagnostics, genomics, and proteomics markets. Pall is a leading provider of automated systems and single-use solutions to pharmaceutical and biotechnology companies – from upstream, through downstream, to formulation and filling – and maintains certified ISO9001 manufacturing facilities worldwide.

SaniSure is a global, innovative original equipment manufacturer of cGMP sterile, customizable, single-use products, such as bottles, carboys, flasks, centrifuge tubes, tube sets & manifold assemblies for the biopharmaceutical industry, focusing on innovative solutions.  SaniSure's mission is to combine our deep expertise, integrity and industry knowledge to produce customized solutions and to maximize efficiencies, minimize costs and alleviate risks in the production of biopharmaceutical processes

我们一直致力于为生物制药企业提供最全面的一次性使用的液体输送,从发酵、细胞培养、过滤和纯化到培养基的储存等,应用于产品开发,商业生产的所有工艺步骤,提供软管,过滤器,袋子,瓶子,流量计,压力计,温度计,电导,阀门、PH,UV,等生物制药GMP车间一次性耗材, 所有产品全部在符合ISO认证的Class 7洁净室生产、打包;生产设备都经第三方机构认证,符合最新的ISO 9001:2015规范;严格按照GMP对于洁净室规范设计厂房,生产操作严格按GMP规范完成。出厂的产品完全符合USP Class VI, FDA, ISO, NSF, European Pharmacopoeia, and 3-A等标准规范,并可根据客户需要提供一次性系统组件的标准化溶出物报告(Standardized Extractables Testing Protocol for Single-Use Systems in Biomanufacturing),为药企顺利申报,节省验证时间提供了有力保证。
Shanghai Lianghei Technology Co., Ltd. is a company who has always been committed to offering the most comprehensive single use products for fluid transportation in biopharmaceutical enterprises. Our products/services cover wide areas of the biopharmaceutical process chain, ranging from fermentation, cell cultivation, filtration, and purification to media storage, which almost covering all of the process steps from the R&D and manufacture of biopharmaceuticals. We can provide the (disposable)equipment/consumable from tubing/hose, cartridge and capsule filter, bioprocess bag, bottles/carboys, flow meter, pressure/temperature/conductivity/pH/UV sensors, and valves, etc., which can fully meet requirement of GMP. All products are manufactured and packaged in custom built, Class 7, ISO certified clean rooms, the facility is certified by an outside source to meet ISO 9001:2015. We adhere to GMP for clean room specification with special consideration at the design/construction of the workshop, and also production operation is carried out in strict accordance with the GMP. All products from our company are completely in conformity with USP Class VI, FDA, ISO, NSF, European Pharmacopoeia, and 3-A. Standardized Extractables Testing Report for Single-Use Systems in Bio-manufacturing are available on request, saving the end user's validation time and provides assurances for successfully passing certification acceptance.