Gold Sponsor

Pall Life Sciences provides cutting-edge products and services to meet the demanding needs of customers discovering, developing and producing biologics and classic pharmaceuticals. The company™'s membranes and membrane devices optimize detection and sample preparation in the drug research, clinical diagnostics, genomics, and proteomics markets. Pall is a leading provider of automated systems and single-use solutions to pharmaceutical and biotechnology companies – from upstream, through downstream, to formulation and filling – and maintains certified ISO9001 manufacturing facilities worldwide.
Bronze Sponsors

Charles River Laboratories, Inc. is a leading contract research service provider. We help accelerate the drug development by supporting our clients' research every step of the way. Microbial Solutions is one of the business segments of Charles River. We've purposely built our portfolio to bring you progressive products and services that deliver accurate, relevant, and reliable data to fuel confident decisions on product quality and contamination control. We lead the market with products and services that meet the diverse needs of the pharmaceutical, home, beauty, dairy, beverage, and food industries. Our unique combination of Endosafe® endotoxin testing, Celsis® rapid microbial detection, and Accugenix® microbial identification and strain typing keeps your manufacturing operations running efficiently and smoothly, lowers your cost to manufacture, and protects your reputation.

California-based Finesse Solutions, Inc., has a proven record in providing turn-key, scalable solutions for single-use upstream bioprocessing. The Finesse product platform includes novel disposable sensors, modular automation hardware, and intelligent software that can harmonize data and technology transfer globally.  Finesse also offers a complete set of services including commissioning and validation for rapid and reliable deployment of single-use equipment.

Associate Sponsor
As a leading biopharmaceutical contract manufacturer Boehringer Ingelheim BioXcellence™ offers tailor-made contract development and manufacturing services to the biopharmaceutical industry, providing the entire production technology chain from DNA to fill and finish under one roof at its facilities in Biberach (Germany), Vienna (Austria), Fremont (USA) and Shanghai (China). Boehringer Ingelheim BioXcellence™ makes outsourcing easy.
Contact: www.bioxcellence.com
Email: bioxcellence@boehringer-ingelheim.com

Session Spotlight Sponsors
Novasep is a leading worldwide provider of integrated manufacturing solutions for the Life Science industries. We design and supply a unique range of purification systems for batch and continuous chromatography processes to boost your process intensification strategy. With FDA-inspected facilities around the world and a wide range of advanced technologies, Novasep offers innovative solutions for your biologics production.

Zotefoams plc first introduced the concept of Clean Technology Insulation™ to the Bio-Pharmaceutical industries in 2008 with their partner UFP Technologies and the T-TUBES® product, manufactured from FM Global approved material: ZOTEK® F42HTLS Closed Cell PVDF Foam
Since that time it has become the insulation of choice for those customers worldwide wishing to reduce their risk of Clean-Room contamination, and their operational cost; enabling them to optimize their facility operations in Clean Room and Clean-utility areas.
The unique manufacturing process and high grade PVDF polymer, enables an inherently hygienic product, able to withstand the demands of the most stringent Clean-Room operations.
is the latest development in the T-TUBES® story, the only clean technology insulation, designed and manufactured specifically with your Clean-Room operations in mind.
Exhibitors
AdvantaPure于1954年成立于美国,是一家专注服务于生物制药行业的跨国公司,其提供的AdvantaPass无菌流体输送系统、AdvantaFlex TPE 生物制药软管、注 塑一体产品及无菌流体输送解决方案(温度,流量,压力, PH值, UV)等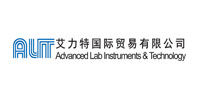 Based on the vast Chinese market, Advanced Lab Instruments & Technology is committed to providing the users in the fields of pharmaceutical, Life science, Biological engineering, Food and fine chemicals with global leading instrument, Technology and idea.Do our share for Chinese Science&technology progress . Our Professional team is composed of application technology commissioner,sales commissioner and after-sale service engineer. We will provide high quality and professional pre-sale technical consulting service, design of Program, after – sale service to the users.
Nordson MEDICAL is a global expert in the design, development, and manufacturing of complete line of single-use components and technologies. We serve BioPharm, Pharmaceutical and Cell therapy markets with technologies that save or enhance lives. Our expertise includes a wide range of fittings, TC clamps, quick connects, bag ports and other fluid management solutions. We partner with companies at any point in the product lifecycle to bring their innovative ideas to life. As a single-source partner, we enable our customers to save costs and speed time to market.
Our Company
Inspiring advances in bioprocessing, Repligen is a leader in bioprocess filtration, pre-packed chromatography and Protein A ligands development. Propelled by a culture of innovation and collaboration, and with a focus on cost and process efficiencies, our people and our technologies help meet critical bioproduction demands worldwide. Named one of the fastest growing biotech companies in the USA, Repligen is headquartered in Boston, Massachusetts with major manufacturing sites in Massachusetts, California, Sweden and Germany.
Our Products
Repligen offers the broadest range of hollow fiber and flat sheet filtration technologies for cell culture and purification, featuring XCell® ATF Systems, Spectrum® KrosFlo TFF Filters and Systems and TangenX® Flat Sheet TFF Cassettes. As the expert in pre-packed chromatography technology, Repligen offers OPUS® Pre-packed Columns with unparalleled flexibility and scalability from bench-to-production-scale. Since 1985, Protein A affinity ligands manufactured by Repligen have been routinely most of the world's monoclonal antibodies.