Gold Sponsor
Merck a leading science and technology company in life science, offers products to safely and efficiently develop and manufacture therapeutics; our products and services include single-use manufacturing, filtration, chromatography and purification, virus reduction, pharma and bio-pharma raw materials, drug delivery compounds, complex API manufacturing services, validation services and biopharmaceutical training. With the acquisition of Sigma-Aldrich, we now have the largest offering of products and services for formulations, actives and biotechnology processes. For more information visit www.merckmillipore.com

Pall Life Sciences provides cutting-edge products and services to meet the demanding needs of customers discovering, developing and producing biologics and classic pharmaceuticals. The company™'s membranes and membrane devices optimize detection and sample preparation in the drug research, clinical diagnostics, genomics, and proteomics markets. Pall is a leading provider of automated systems and single-use solutions to pharmaceutical and biotechnology companies – from upstream, through downstream, to formulation and filling – and maintains certified ISO9001 manufacturing facilities worldwide.
Bronze Sponsors
Charles River Laboratories, Inc. is a leading contract research service provider. We help accelerate the drug development by supporting our clients' research every step of the way. Microbial Solutions is one of the business segments of Charles River. We've purposely built our portfolio to bring you progressive products and services that deliver accurate, relevant, and reliable data to fuel confident decisions on product quality and contamination control. We lead the market with products and services that meet the diverse needs of the pharmaceutical, home, beauty, dairy, beverage, and food industries. Our unique combination of Endosafe® endotoxin testing, Celsis® rapid microbial detection, and Accugenix® microbial identification and strain typing keeps your manufacturing operations running efficiently and smoothly, lowers your cost to manufacture, and protects your reputation.

Envirotainer is the global market leader in secure cold chain solutions for the pharmaceutical supply chain. The company develops, manufactures and offers leasing of innovative container solutions, including validation, support and service, for pharma products that require a controlled environment. Thanks to a truly global presence with the world's first active container fleet, the largest network and an extensive industry expertise, Envirotainer is​ able to meet the customers need for innovative and reliable solutions – available from any location to any destination. The company operates through an open, global network of​ airlines and forwarders and the headquarters is located outside of Stockholm, Sweden. For more information, please visit www.envirotainer.com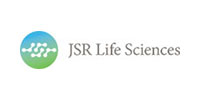 JSR had focused on leveraging our competency in advanced polymer chemistry coupled with our expertise in protein ligand design and conjugation. As a result, we have successfully developed a new protein A resin "Amsphere A3". Amsphere A3 is a high capacity resin with overall improved process robustness, flow characteristics, optimized impurity removal productivity and resin lifetime.

Novasep is a leading worldwide provider of integrated manufacturing solutions for the Life Science industries. We design and supply a unique range of purification systems for batch and continuous chromatography processes to boost your process intensification strategy. With FDA-inspected facilities around the world and a wide range of advanced technologies, Novasep offers innovative solutions for your biologics production.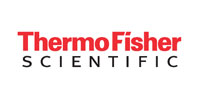 Thermo Fisher Scientific Inc. (NYSE: TMO) is the world leader in serving science, with revenues of more than $20 billion and approximately 65,000 employees globally. Our mission is to enable our customers to make the world healthier, cleaner and safer. We help our customers accelerate life sciences research, solve complex analytical challenges, improve patient diagnostics, deliver medicines to market and increase laboratory productivity. Through our premier brands – Thermo Scientific, Applied Biosystems, Invitrogen, Fisher Scientific and Unity Lab Services – we offer an unmatched combination of innovative technologies, purchasing convenience and comprehensive services. For more information, please visit www.thermofisher.com.

Associate Sponsor
As a leading biopharmaceutical contract manufacturer Boehringer Ingelheim BioXcellence™ offers tailor-made contract development and manufacturing services to the biopharmaceutical industry, providing the entire production technology chain from DNA to fill and finish under one roof at its facilities in Biberach (Germany), Vienna (Austria), Fremont (USA) and Shanghai (China). Boehringer Ingelheim BioXcellence™ makes outsourcing easy.
Contact: www.bioxcellence.com
Email: bioxcellence@boehringer-ingelheim.com

Zotefoams plc first introduced the concept of Clean Technology Insulation™ to the Bio-Pharmaceutical industries in 2008 with their partner UFP Technologies and the T-TUBES® product, manufactured from FM Global approved material: ZOTEK® F42HTLS Closed Cell PVDF Foam
Since that time it has become the insulation of choice for those customers worldwide wishing to reduce their risk of Clean-Room contamination, and their operational cost; enabling them to optimize their facility operations in Clean Room and Clean-utility areas.
The unique manufacturing process and high grade PVDF polymer, enables an inherently hygienic product, able to withstand the demands of the most stringent Clean-Room operations.
is the latest development in the T-TUBES® story, the only clean technology insulation, designed and manufactured specifically with your Clean-Room operations in mind.
Exhibitors
Since 1974, ABEC has been a global leader in delivering integrated process solutions and services for manufacturing in the biopharmaceutical industry. A majority of the world's pharmaceutical and biotech companies are ABEC customers; with many of today's leading therapies manufactured by processes and equipment engineered, manufactured, installed and serviced by ABEC. ABEC's unique value is based on long experience, complete in-house capabilities, custom approach, and long-term credibility. Whether adding capacity or improving existing facilities,  ABEC's turn-key solutions and support services reduce overall cost and time to market while delivering maximum productivity.
AdvantaPure Inc./Shanghai Lianghei Technology CO., LTD.  was incorporated in 1954 as a leading Solution Provider for your Bioprocess in the United States. With our expertise in Single-Use products in the application of fluid handling, we dedicates to offer most comprehensive range of services for the biopharmaceutical industry, ranging from fermentation, cell cultivation, filtration, and purification to media storage, that almost covering all of the process steps from the R&D and manufacture of biopharmaceuticals. Our products mostly cover on AdvantaPass® systems(Clean Room Pass Through Technology)、AdvantaFlex® Biopharmaceutical TPE Tubing、APHP High Pressure silicone tubing\Molded Filling Assemblies、Bioclosure® system Assemblies、Single Use Solutions、Molded Components、Pump Tubing、Carboys、Bags etc., and bioprocess solution for the aseptic transfer of fluids (temperature, flow, pressure, PH, UV). All above mentioned products are manufactured and packaged in custom built, Class 7, ISO certified clean rooms, the facility is certified by an outside source to meet ISO 9001:2015. We adhere to GMP for clean room specification with special consideration at the design/construction of the workshop, and also production operation is carried out in strict accordance with the GMP. All products from our company are completely in conformity with USP Class VI, FDA, ISO, NSF, European Pharmacopoeia, and 3-A. Standardized Extractables Testing Report for Single-Use Systems in Biomanufacturing are available on request, saving the end user's validation time and provides assurances for successfully passing certification acceptance.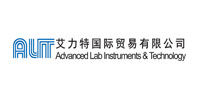 Based on the vast Chinese market, Advanced Lab Instruments & Technology is committed to providing the users in the fields of pharmaceutical, Life science, Biological engineering, Food and fine chemicals with global leading instrument, Technology and idea.Do our share for Chinese Science&technology progress . Our Professional team is composed of application technology commissioner,sales commissioner and after-sale service engineer. We will provide high quality and professional pre-sale technical consulting service, design of Program, after – sale service to the users.
Applitech pharmaceutical Equipment Technology Co.Ltd was established in 2009, it's Netherlands Applikon Biotechnology BV's China office. Applikon Biotechnology is a world leader in developing and supplying advanced bioreactor systems from laboratory scale to production scale. It's the only company that can take a customer from the initial screening stage up to full-scale production using the same platform.
Applitech pharmaceutical Equipment Technology Co.Ltd is based on the optimization, amplification and industrilization of Biological process.In order to have a perfect product line,we also introduced the most advanced technologies and products, such as Nova Biochemical analyzer , Kaiser Raman spectrometer, ASD near-infrared spectroscopy, NucleoCounter cell analyses system, Constant Systems high pressure cell disrupter and so on, providing comprehensive and professional products solutions. Applitech organizes seminars and training courses ever year for industry policy makers and researchers to learn and share technology breakthrough .
At present , Applitech has offices in guangzhou, Beijing, Shanghai, chengdu, xi 'an with  experienced technical support team and big after-sale service team.
We can  provide the best technology applications sevice and  a full range of professional technical services & solutions for the bio-pharmaceutical customers.
ILC Dover pioneered flexible containment in 1997 for the pharmaceutical industry and continues to change powder handling processes throughout pharmaceutical and biopharm manufacturing.
We have collaborated with our customers in the pharmaceutical industry to develop a range of validated API containment solutions that interface with a wide variety of process equipment. All our products are designed to be safe, effective and user friendly.
ILC Dover…creating what's next

兴全(Cintrade)专注于供应生物制程工艺中所使用的一次性产品, 包括滤器、投料袋、粉体分散投料装置、储液袋、硅胶与TPE管件、穿墙装置、接头、压力与流量探针、TFF与充填管组、取样装置、灭菌袋等。
Cintrade Enterprise, Inc. is a company providing total solutions of single-use products including filters, charging bags, powder dispensing devices, biocontainers, silicon and TPE tubing, connectors, AdvantaPass, single-use sensors, TFF single-use assembly, filling tubing assembly, sampling devices and consumables, and autoclavable Tyvek steam bags in bioprocess.
We're a Taiwanese company providing cross straight service. We're not only a product vendor, but also a total solution provider.
There's no room for error in the pharmaceutical/biotech production industry. Contamination from people or equipment can cost lives if an affected product reaches the market. It can also be costly to your company, resulting in production stoppages, lost revenues, lawsuits and damage to your reputation.
Partner with Kimberly-Clark Professional*. We give you a full range of high quality critical and controlled environment protective products that help you comply with OSHA and FDA regulatory standards for your cleanroom, while creating a safe environment. Our products are designed to address such challenges as the spread of bacteria and other contaminants, latex allergies, exposure to harmful substances, and maintaining a sterile cleanroom environment. We're here to help you protect your people from the process and your production process from costly contamination.
Nordson MEDICAL is a global expert in the design, development, and manufacturing of complete line of single-use components and technologies. We serve BioPharm, Pharmaceutical and Cell therapy markets with technologies that save or enhance lives. Our expertise includes a wide range of fittings, TC clamps, quick connects, bag ports and other fluid management solutions. We partner with companies at any point in the product lifecycle to bring their innovative ideas to life. As a single-source partner, we enable our customers to save costs and speed time to market.
PerkinElmer, Inc. is a global leader committed to innovating for a healthier world. We deliver innovative solutions based on our detection, imaging, informatics, and service capability in the areas of Diagnostics, Life Sciences, and Applied Markets, to help scientists, lab professionals, and clinicians enabling a proactive approach to healthcare and better outcomes for patients, accelerating drug, biotherapeutic, disease and pathology research. The Company reported revenue of $2.3 billion in 2015, with 8,000 employees serving customers in 150+ countries, and is a component of the S&P 500 Index.
Our Company
Inspiring advances in bioprocessing, Repligen is a leader in bioprocess filtration, pre-packed chromatography and Protein A ligands development. Propelled by a culture of innovation and collaboration, and with a focus on cost and process efficiencies, our people and our technologies help meet critical bioproduction demands worldwide. Named one of the fastest growing biotech companies in the USA, Repligen is headquartered in Boston, Massachusetts with major manufacturing sites in Massachusetts, California, Sweden and Germany.
Our Products
Repligen offers the broadest range of hollow fiber and flat sheet filtration technologies for cell culture and purification, featuring XCell® ATF Systems, Spectrum® KrosFlo TFF Filters and Systems and TangenX® Flat Sheet TFF Cassettes. As the expert in pre-packed chromatography technology, Repligen offers OPUS® Pre-packed Columns with unparalleled flexibility and scalability from bench-to-production-scale. Since 1985, Protein A affinity ligands manufactured by Repligen have been routinely most of the world's monoclonal antibodies.