Gold Sponsors
Merck a leading science and technology company in life science, offers products to safely and efficiently develop and manufacture therapeutics; our products and services include single-use manufacturing, filtration, chromatography and purification, virus reduction, pharma and bio-pharma raw materials, drug delivery compounds, complex API manufacturing services, validation services and biopharmaceutical training. With the acquisition of Sigma-Aldrich, we now have the largest offering of products and services for formulations, actives and biotechnology processes. For more information visit www.merckmillipore.com


Pall Life Sciences provides cutting-edge products and services to meet the demanding needs of customers discovering, developing and producing biologics and classic pharmaceuticals. The company's membranes and membrane devices optimize detection and sample preparation in the drug research, clinical diagnostics, genomics, and proteomics markets. Pall is a leading provider of automated systems and single-use solutions to pharmaceutical and biotechnology companies – from upstream, through downstream, to formulation and filling – and maintains certified ISO9001 manufacturing facilities worldwide.
Bronze Sponsors

Charles River Laboratories, Inc. is a leading contract research service provider. We help accelerate the drug development by supporting our clients' research every step of the way. Microbial Solutions is one of the business segments of Charles River. We've purposely built our portfolio to bring you progressive products and services that deliver accurate, relevant, and reliable data to fuel confident decisions on product quality and contamination control. We lead the market with products and services that meet the diverse needs of the pharmaceutical, home, beauty, dairy, beverage, and food industries. Our unique combination of Endosafe® endotoxin testing, Celsis® rapid microbial detection, and Accugenix® microbial identification and strain typing keeps your manufacturing operations running efficiently and smoothly, lowers your cost to manufacture, and protects your reputation.

Envirotainer is the global market leader in secure cold chain solutions for the pharmaceutical supply chain. The company develops, manufactures and offers leasing of innovative container solutions, including validation, support and service, for pharma products that require a controlled environment. Thanks to a truly global presence with the world's first active container fleet, the largest network and an extensive industry expertise, Envirotainer is​ able to meet the customers need for innovative and reliable solutions – available from any location to any destination. The company operates through an open, global network of​ airlines and forwarders and the headquarters is located outside of Stockholm, Sweden. For more information, please visit www.envirotainer.com

California-based Finesse Solutions, Inc., has a proven record in providing turn-key, scalable solutions for single-use upstream bioprocessing. The Finesse product platform includes novel disposable sensors, modular automation hardware, and intelligent software that can harmonize data and technology transfer globally.  Finesse also offers a complete set of services including commissioning and validation for rapid and reliable deployment of single-use equipment.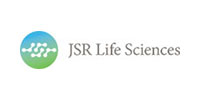 JSR had focused on leveraging our competency in advanced polymer chemistry coupled with our expertise in protein ligand design and conjugation. As a result, we have successfully developed a new protein A resin "Amsphere A3". Amsphere A3 is a high capacity resin with overall improved process robustness, flow characteristics, optimized impurity removal productivity and resin lifetime.

For more than 75 years, Kerry has provided integrated solutions for the world's leading biotechnology customers. We provide cell nutrition supplements including protein hydrolysates, yeast extracts, recombinant proteins, cell line tailored supplement systems and chemically defined medium. We deliver innovative solutions to assist customers maximize yields and cell performance in biotechnological production systems.

ProZyme, Inc. was founded in 1990 with a vision of establishing a high-quality, value-added and customer-driven biochemical reagent company. We are proud, 27 years on, to continue to provide the highest level of products, services and support to our customers at large and small biotechnology, biopharmaceutical and academic institutions across the world.
ProZyme's flagship product line is our glycobiology portfolio, alongside streptavidin, phycobiliprotein and conjugate offerings. Our range of glycoanalysis products was enhanced in 2003 with the purchase of Glyko, Inc., including the biochemical reagent line of Oxford GlycoSciences (OGS). In the past few years, our GlykoPrep and subsequent Gly-X N-glycan sample preparation technologies have streamlined N-glycan sample preparation, and we continue to expand our range of labeled and unlabeled standards to support glycan analysis. In 2016 we released the Gly-Q platform, which combines ProZyme 1-hour N-glycan sample preparation expertise with a rapid (2-minute) CE separation and customized data analysis software. ProZyme has maintained a commitment to invest in the exciting and rapidly-expanding area of glycobiology, and to develop, release and support products that help our customers.
ProZyme's scientists are also able to perform custom analytical services, and we welcome the opportunity to collaborate with our customers.
NeoBioscience Technology Company is an Exclusive authorized distributor of  ProZyme, Inc. in China.

Solentim is dedicated to tools which shorten steps in upstream cell line development for new biologics and biosimilars
Our World leading Cell Metric™ CLD imager is used for clone screening and growth monitoring.
The FDA is emphasising the need for proof of monoclonality and Cell Metric provides a whole well image of a single cell at Day=0 from seeding.

Valitacell is a biotechnology company providing technologies to deliver faster and cheaper bioprocessing of therapeutic drugs. Our range of product kits allow users to deliver a quality product in a shorter time at a lower cost, with greater regulatory confidence, accelerating clone selection with greater simplicity and tighter regulatory control.

Associate Sponsor
As a leading biopharmaceutical contract manufacturer Boehringer Ingelheim BioXcellence™ offers tailor-made contract development and manufacturing services to the biopharmaceutical industry, providing the entire production technology chain from DNA to fill and finish under one roof at its facilities in Biberach (Germany), Vienna (Austria), Fremont (USA) and Shanghai (China). Boehringer Ingelheim BioXcellence™ makes outsourcing easy.
Contact: www.bioxcellence.com
Email: bioxcellence@boehringer-ingelheim.com

Session Spotlight Sponsors
Novasep is a leading worldwide provider of integrated manufacturing solutions for the Life Science industries. We design and supply a unique range of purification systems for batch and continuous chromatography processes to boost your process intensification strategy. With FDA-inspected facilities around the world and a wide range of advanced technologies, Novasep offers innovative solutions for your biologics production.

Syneos Health (Nasdaq:SYNH) is the only fully integrated biopharmaceutical solutions organization. Our company, including a Contract Research Organization (CRO) and Contract Commercial Organization (CCO), is purpose-built to accelerate customer performance to address modern market realities. Created through the merger of two industry leading companies – INC Research and inVentiv Health – we bring together more than 21,000 clinical and commercial minds with the ability to support customers in more than 110 countries. Together, we share insights, use the latest technologies and apply advanced business practices to speed our customers' delivery of important therapies to patients. To learn more about how we are shortening the distance from lab to lifeTM visit SyneosHealth.com.

Zotefoams plc first introduced the concept of Clean Technology Insulation™ to the Bio-Pharmaceutical industries in 2008 with their partner UFP Technologies and the T-TUBES® product, manufactured from FM Global approved material: ZOTEK® F42HTLS Closed Cell PVDF Foam
Since that time it has become the insulation of choice for those customers worldwide wishing to reduce their risk of Clean-Room contamination, and their operational cost; enabling them to optimize their facility operations in Clean Room and Clean-utility areas.
The unique manufacturing process and high grade PVDF polymer, enables an inherently hygienic product, able to withstand the demands of the most stringent Clean-Room operations.
is the latest development in the T-TUBES® story, the only clean technology insulation, designed and manufactured specifically with your Clean-Room operations in mind.

Exhibitors
Since 1974, ABEC has been a global leader in delivering integrated process solutions and services for manufacturing in the biopharmaceutical industry. A majority of the world's pharmaceutical and biotech companies are ABEC customers; with many of today's leading therapies manufactured by processes and equipment engineered, manufactured, installed and serviced by ABEC. ABEC's unique value is based on long experience, complete in-house capabilities, custom approach, and long-term credibility. Whether adding capacity or improving existing facilities,  ABEC's turn-key solutions and support services reduce overall cost and time to market while delivering maximum productivity.
AdvantaPure Inc./Shanghai Lianghei Technology CO., LTD.  was incorporated in 1954 as a leading Solution Provider for your Bioprocess in the United States. With our expertise in Single-Use products in the application of fluid handling, we dedicates to offer most comprehensive range of services for the biopharmaceutical industry, ranging from fermentation, cell cultivation, filtration, and purification to media storage, that almost covering all of the process steps from the R&D and manufacture of biopharmaceuticals. Our products mostly cover on AdvantaPass® systems(Clean Room Pass Through Technology)、AdvantaFlex® Biopharmaceutical TPE Tubing、APHP High Pressure silicone tubing\Molded Filling Assemblies、Bioclosure® system Assemblies、Single Use Solutions、Molded Components、Pump Tubing、Carboys、Bags etc., and bioprocess solution for the aseptic transfer of fluids (temperature, flow, pressure, PH, UV). All above mentioned products are manufactured and packaged in custom built, Class 7, ISO certified clean rooms, the facility is certified by an outside source to meet ISO 9001:2015. We adhere to GMP for clean room specification with special consideration at the design/construction of the workshop, and also production operation is carried out in strict accordance with the GMP. All products from our company are completely in conformity with USP Class VI, FDA, ISO, NSF, European Pharmacopoeia, and 3-A. Standardized Extractables Testing Report for Single-Use Systems in Biomanufacturing are available on request, saving the end user's validation time and provides assurances for successfully passing certification acceptance.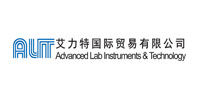 Based on the vast Chinese market, Advanced Lab Instruments & Technology is committed to providing the users in the fields of pharmaceutical, Life science, Biological engineering, Food and fine chemicals with global leading instrument, Technology and idea.Do our share for Chinese Science&technology progress . Our Professional team is composed of application technology commissioner,sales commissioner and after-sale service engineer. We will provide high quality and professional pre-sale technical consulting service, design of Program, after – sale service to the users.

BD is a leading medical technology company that partners with customers and stakeholders to address many of the world's most pressing and evolving health needs. Our innovative solutions are focused on improving medication management and patient safety; supporting infection prevention practices; equipping surgical and interventional procedures; improving drug delivery; aiding anesthesiology and respiratory care; advancing cellular research and applications; enhancing the diagnosis of infectious diseases and cancers; and supporting the management of diabetes. We are more than 45,000 associates in 50 countries who strive to fulfill our purpose of  Helping all people live healthy lives" by advancing the quality, accessibility, safety and affordability of healthcare around the world. In 2015, BD welcomed CareFusion and its products into the BD family of solutions. For more information on BD, please visit bd.com.

Nordson MEDICAL is a global expert in the design, development, and manufacturing of complete line of single-use components and technologies. We serve BioPharm, Pharmaceutical and Cell therapy markets with technologies that save or enhance lives. Our expertise includes a wide range of fittings, TC clamps, quick connects, bag ports and other fluid management solutions. We partner with companies at any point in the product lifecycle to bring their innovative ideas to life. As a single-source partner, we enable our customers to save costs and speed time to market.

Our Company
Inspiring advances in bioprocessing, Repligen is a leader in bioprocess filtration, pre-packed chromatography and Protein A ligands development. Propelled by a culture of innovation and collaboration, and with a focus on cost and process efficiencies, our people and our technologies help meet critical bioproduction demands worldwide. Named one of the fastest growing biotech companies in the USA, Repligen is headquartered in Boston, Massachusetts with major manufacturing sites in Massachusetts, California, Sweden and Germany.
Our Products
Repligen offers the broadest range of hollow fiber and flat sheet filtration technologies for cell culture and purification, featuring XCell® ATF Systems, Spectrum® KrosFlo TFF Filters and Systems and TangenX® Flat Sheet TFF Cassettes. As the expert in pre-packed chromatography technology, Repligen offers OPUS® Pre-packed Columns with unparalleled flexibility and scalability from bench-to-production-scale. Since 1985, Protein A affinity ligands manufactured by Repligen have been routinely most of the world's monoclonal antibodies.
Schreiner MediPharm is a global leader in the development and manufacture of innovative specialty labels with value-added benefits for the pharmaceutical industry. Thanks to its strong solutions expertise and specialized know-how Schreiner MediPharm has established itself worldwide as a highly capable development partner and reliable quality supplier to leading pharmaceutical companies.
www.tychu.com/cn/ppType/1.html
北京西美杰科技有限公司是美国Pfanstiehl的中国总代理。Pfanstiehl拥有100年历史,专注于生产符合cGMP、ICH Q7A、ICH Q3D及多国药典(USP/NF, EP, JP, ChP)的高纯低内毒素注射级糖类辅料,主要产品有海藻糖、蔗糖、半乳糖、甘露醇、山梨醇等,更多辅料陆续上市。其中海藻糖、蔗糖已在CDE注册登记,其余产品注册工作陆续启动,按照最新法规要求全面配合关联审评。目前全球经FDA审批已上市的生物药中,Pfanstiehl的产品被用作最主要的辅料。西美杰同时为药企提供Kerry细胞培养添加物、Cygnus HCP检测试剂盒等。