Silver Sponsor
Propy is a global real estate marketplace with decentralized title registry. We aim to solve the problems facing international real estate transactions by creating a novel unified property store and asset transfer platform for the global real estate industry. Propy allows buyers, sellers, brokers, and escrow/title agents/notaries to come together through the utilization of a suite of smart contracts on blockchain to facilitate transactions. We provide a network for these actors to connect with each other and conduct real estate purchases online. The culmination of the transaction is a digital transfer of ownership on the Propy Registry.
Bronze Sponsor
Smarten Spaces is a new age technology company which has built the first AI and IOT end to end platform with a host of integrated micro services to disrupt a $100 Trillion+ industry of built up and new spaces. Our mission is to create the world's largest smart community not limited by spaces but making spaces easy to work, explore or live in.
People spend close to 90% of their time in different types of spaces built for them, at Smarten Spaces we believe that there is a tremendous opportunity to bring in efficiency and simplify these spaces through technology and enhancing the experience of people using these spaces.
The company has tapped into the fastest growing markets in spaces driven by millennials and business requirements resulting in comprehensive solutions for space management and optimization for enterprises, analytics to help design future spaces for co-working companies, smart living micro services for residences, comprehensive tenant experience for space providers, smart city consulting and much more.
Session Spotlight Sponsors
DWF is an award-winning legal business with a strong reputation for excellent client service and effective operational management and has been named by The Financial Times as one of Europe's most innovative legal advisers. The DWF Group, led by Managing Partner and CEO Andrew Leaitherland, now has over 2,800 people and 27 key commercial centres in the UK and internationally, including Australia, Italy and the USA, in addition to four alliance offices in Columbia, Panama, Argentina and Turkey.
The firm has core strengths in corporate and banking, insurance and litigation, and in-depth industry expertise in several chosen sectors including central and local government; energy and industrials; financial services; real estate; retail, food and hospitality; technology; and transport.
Flat Monthly is a Proptech company that believes the future of living is one of mobility and flexibility, and aims to provide on-demand subscription accommodation with virtual concierge services. Providing an e-marketplace for rentals from 30 days onwards, the company fills the gap between hotels and long term condo rental. It is expanding throughout Asia and raising funds to take its model to the global stage.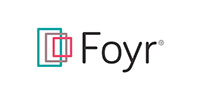 Intro – Foyr is India's most innovative Real Estate Tech company. Foyr uses it's unique proprietary 3D Technology and AR/VR to enable users visualise property spaces during various phases of the property life cycle.
Presence- With offices in Singapore and India,Foyr proudly services a wide range of clients in Asia, Australia and Europe. Our esteemed associations and clientele include JLL Singapore, IIID India, Urban Ladder and Philips, Hallmark Builders, Embassy Group etc respectively.
Major Solutions-
For Real Estate Builders & Developers – Foyr Storyteller proves to be an exceptional 3D-Visualisation tool for the real world enhancing virtual experiences and enabling better decisions.
Our partnership with JLL is helping them grow into world's largest 3D-enabled property portfolio.
For Architects & Interior Designers – Our MagikTour Solution is a great platform to showcase your designs in a 360 degree Interactive tour, to your clients.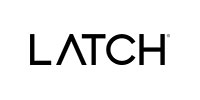 Latch is the creator of the world's first smart access system designed for enterprise users and access sharing. The company was founded by a team of former Apple employees and has raised $96 million in private funding from leading investors and many of the world's largest real estate companies.
Headquartered in New York City, Latch is at the forefront of changing the user experience around access. Latch is game changing because our solution not only differentiates the access experience but is uniquely designed for the property management user and improves asset value by tangibly reducing opex and increasing revenue.
We have completed projects in nearly every major U.S. metropolitan market, working with many leading developers, including Alliance Residential, Brookfield, Encore Capital Management, Prometheus, Related Group, Strategic Capital, and Toll Brothers etc. Latch recently closed a $70m series B lead by Brookfield (www.latch.com/press/latch-raises-70-million-series-b-led-by-brookfield-ventures).
Yardi is an award-winning software solution that brings process to real estate.
Dedicated to the property industry, our Cloud-based technology supports the processes and lifecycle of Investment, Asset and Property Management.
Working with REITs, office, retail, logistics and residential clients, we help them to:
Improve their reporting
Gain real-time access into asset performance
Create consumer loyalty
Enhance their reputation
Easily increase the scale of their operations as required
Work from any device, at any location, 24/7
Across Asia Pacific, Yardi has 6 offices and over 1100 employees, part of their global footprint of 35 offices and 6000+ employees.

Return to website >>