Bronze Sponsors
Edvectus provides recruitment solutions to international and bilingual schools. Our unique Learning Portal offers our candidates over 500 online resources including lesson plans, cultural guides, cost of living information, regional videos and more so that Edvectus teachers arrive prepared to quickly flourish at your school.    We are a company staffed by a team of internationally experienced ex-teachers who possess more than 50 years of combined experience of education recruitment.  We attract, screen and match teachers to your school's unique needs.
WCBS provides leading information management software to international schools with the first true cloud multilingual platform, HUB.
Revolutionising data management with anywhere, anytime, any device access, HUB offers unrivalled communication, powerful reporting, exceptional progress tracking, seamless third-party integration including WeChat/Weixin and much more, to support teachers in delivering outstanding education.
Associate Sponsors
We've been celebrating the wonder of learning for over 60 years. Furnware works hand in hand with schools around the world, designing and creating furniture so children can thrive in the most inspiring learning spaces imaginable.  We do this with quality, reliability, innovation and genuine care.
For over 30 years, GL Education has been a provider of high-quality, research-based assessments for children's education, mental health and wellbeing.
Our assessments help schools to deliver personalised teaching that ensures that every student reaches their potential; a 360 degree approach to assessment that delivers a whole pupil view.
仲量联行是全球领先的房地产专业服务和投资管理公司,业务遍及全球80多个国家,拥有近300个分公司,员工总数超过86,000人。
JLL is a leading professional services firm that specializes in real estate and investment management, with nearly 300 corporate offices, operations in over 80 countries and a global workforce of 86,000.
http://www.joneslanglasalle.com.cn/china/en-gb
Schrole Connect's unique software solutions help to attract and match the best qualified teachers with hard to fill roles in international schools. Reducing recruitment time and costs.
Session Spotlight Sponsors
9ine Consulting are independent management consultants specialising in taking the risk out of  compliance for schools, businesses and the third sector. We are the leading consultancy practice in the UK and Europe, supporting State funded, Independent and International schools. We specialise in providing independent advice and guidance on technology, data protection (the GDPR), cyber security and safeguarding. Through expert independent analysis we provide school leaders with objective advice on data protection, cyber security, IT and safeguarding concerns.
The Association for Learning Environments is a professional association whose sole mission is improving the places where children learn. Our mission is to lead innovation at the intersection of learning and place. We believe facilities impact the learning, development and behavior of users and envision a world in which place is a catalyst for inspired learning. The Association connects professionals globally imagining, researching, promoting and realizing that vision.
eiw is an Australian-based Architectural and Interior Design practice exploring the connections between pedagogy and space. We value a strong research-based ethic that seeks to respond to the dynamic developments within teaching and learning. Our collaborative working process ensures quality, efficient and sustainable built outcomes, learning environments that excite, engage and enhance the teaching and learning processes. We are not just building architecture, we are building ideas.
Literature Sponsor
Follett helps schools do more with less, meet rigorous standards and prepare students for success. Our integrated solutions help you manage resources and reach instructional goals, all while keeping an eye on your budget. We believe that better content, tools and support lead to better learning – wherever learning takes place.
Exhibitors
Britannica Digital Learning (BDL) provides reliable, high-quality classroom products and solutions for educators.  BDL produce curriculum-aligned resources for K-12 that make creative use of technologies widely used in schools today—such as whiteboards, tablets, smart phones and learner-response devices that support classroom teaching.  Products include Britannica School, LaunchPacks™ Pathways: Science™, ImageQuest™ and eBooks.  BDL is a division of Encyclopaedia Britannica, Inc.
BridgeU is the leading university and careers guidance platform for international schools. It is used by international schools in over 80 countries – including 55 in China – to help students find the right university across global destinations, streamline the admin work of university advisors, and provide data-driven insights into the success of university applications.
Classoos is a single platform for accessing digital textbooks and digital learning resources. Digital textbooks are available from all the leading UK education publishers including Pearson, Hodder, Cambridge University Press and others.
Classoos has been designed for schools that have adopted 1:1 access for their students and is available on a PC, tablet or phone. The books are also available when not connected to the internet.
Classoos enables textbooks to come to life; teachers and students can create overlays which can include supplementary content including external links (pictures, audio, video) as well as notes and bookmarks
Classoos enables the distribution of teacher created digital learning resources to students. Reducing the need for the copying and distribution of paper; providing a significant financial benefit to the school.
Simple and quick to use; With Classoos no time is required for the distribution, replacement, collection or invoicing for lost or damaged books.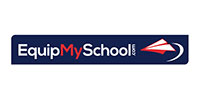 We Consolidate While You Educate! EquipMySchool.com is an online marketplace for over 280 International American and British schools worldwide. We supply everything you need for your bulk consolidation order, from MakerBots and MacBooks, to pencils, textbooks, instruments and playground equipment, and all at competitive pricing that'll make your budget smile.  Our superior attention to detail in consolidation and customs ensures your order arrives quickly, affordably and in pristine condition. Let us change the way you think about equipping your school. Register on EquipMySchool.com and request your demo today.
Eurus is a teacher recruitment company that connects bilingual Chinese teachers with bilingual and International schools. Care, quality and high standards are at the heart of our service to both teachers and schools. Our team is made up of Chinese and western staff who work together to combine international recruitment best practice with local understanding and knowledge.
Finalsite provides a global communication platform empowering schools to meet their enrollment, recruitment and retention goals.
Finalsite is a SaaS platform that sits at the nexus of school marketing and communications as a full-service software and services provider, an industry leader who provides best-in-class design and software solutions for attracting and retaining students; recruiting faculty, engaging alumni and donors; simplifying school-to-home communications; and managing the complex requirements around data privacy, hosting and security.  Finalsite works with schools in over 70 countries and has integrations with WCBS, iSAMS and many other products.
Through the International Early Years Curriculum (IEYC), International Primary Curriculum (IPC) and International Middle Years Curriculum (IMYC), Fieldwork Education has been improving learning in schools for more than 30 years for children and students aged 2-14 years. We support implementation with tailored professional learning for schools and a world class Self-Review and Accreditation process.
For over 30 years, Harlequin Floors have been manufacturing and supplying a range of long-lasting, durable portable and permanent sprung and vinyl floors for the dance, theatre, performing arts industries and schools.
World leader in advanced technology flooring for dance, the Harlequin brand is firmly established worldwide with branches in the UK, Europe, The US, Asia and Australia.
Kognity – Interactive Textbooks
Kognity offers curriculum-aligned intelligent textbooks for IB, IGCSE and GCSE. In our digital platform we couple interactive high-quality content with data-driven formative assessments. Assign homework and reading tasks, prepare students for tests and interact digitally in a shared platform. This allows teachers to see their students' progress and differentiate teaching based on each student's needs.
More than 500 schools have already chosen Kognity.
ManageBac is the leading online planning, assessment and reporting platform for international schools. Providing schools with one unified system on a consistent, modern and mobile-ready interface, ManageBac offers a seamless experience for coordinators, teachers, students and parents. Fully integrated with ManageBac, OpenApply is a modern online admissions office supporting every stage of the applicant journey from enquiry to enrolment.
Perrett Laver is a leading executive search firm serving the schools sector globally.
We have particular expertise of founding appointments and have advised several start-up schools in China on such searches. These include Westminster Chengdu, Lady Eleanor Holles International Foshan and Kaiwen College Tongzhou. Our wider track record includes successful founding appointments for North London Collegiate Bangkok, Epsom Malaysia and Brighton College Dubai.
Our broader client base includes many of the world's leading international schools and several of the UK's most prestigious independent schools. An indicative list of recent and current clients includes the International School of Geneva, YK Pao School, Kellett School, Tanglin Trust, UWCSEA, St George's Rome, Eton College, Wellington College, Repton School, Sherborne School, Magdalen College School and numerous others.
Sara Miller McCune founded SAGE in 1965 to support the dissemination of usable knowledge and educate a global community. SAGE is a leading international provider of innovative, high-quality content publishing more than 1000 journals and over 800 new books each year, spanning a wide range of subject areas, including Education and Professional Learning for both teachers and school leaders.
Sentral is a proven web-based software solution that seamlessly manages school administration, student data and so much more. Our tailor-made solutions help administration staff, teachers and school leaders save valuable time to focus on improving school and student outcomes. Sentral is the trusted solution of choice in over 3,000 schools across Australia and Asia.
Teach Away is a world leader in international education recruitment, matching schools with the best international teaching talent. We envision a world where every student experiences the power of a great teacher, allowing them to reach their full potential. Whether you're hiring one teacher or one thousand, we can connect you with the educators you need.
At Tes we believe in the power of great teaching. We connect teachers and schools all over the world, helping them to improve the lives of children through education.
Over 100 years ago we established the Times Educational Supplement. Today, we're a busy digital platform providing products and services for schools and teachers all over the world. More than 11 million users share ideas, inspiration, jobs, training and resources on Tes.
With rising demands for quality education and growing competition, international schools tell us it's becoming increasingly tough to recruit, retain and develop top quality staff. By turning to Tes you'll find the tools you need to tackle these challenges.
Tes.com/school
help@tesglobal.com
+44 (0)20 3194 3000
德昭科技(Teschal Scientific®)是以科教实验室综合解决方案为核心的服务型企业,是英国著名教具品牌Findel(旗下HOPE、 Phillip Harris、Davies、 LDA,创始于1817年)和美国著名实验室设备品牌Hamilton(创始于1880年)的中国区授权分销与服务合作伙伴。
"Teschal" means technical seneschal, inspiring excellence in serving science and education.
Email: George.wang@teschal.com
Contact: +86 186 1626 8800
Trap Ed is a digital app company who has taken on the challenge of game based secondary student study and learning!
It is designed to help students aged to improve their academic achievements through self-paced and independent learning, testing their skills against the clock or against their peers.
Academic achievement is measured against the Australian National Curriculum and our upgraded functionality allows educators to self-populate the App with Curriculum from any country.
The Teacher Portal creates the opportunity to provide individual student assessment feedback and reporting plus has the option for teachers to add their own class-specific questions.
An app for students and teachers alike.
Unifrog is the one-stop-shop for all things careers and destinations. We provide an online platform where students can explore their interests, then find and successfully apply for their best next step after school. We also help you and your colleagues to manage the progression process effectively and analyse students' destinations.
.
The World Scholar's Cup is a celebration of learning, inclusiveness, and the awkwardness that we all share, for students (ages 10-18) from both public and private schools in over 70 countries. Teams explore cross-curricular themes and apply their discoveries through debate, writing, and other academic challenges. Each year's final event is hosted at Yale University by the Yale International Relations Association.